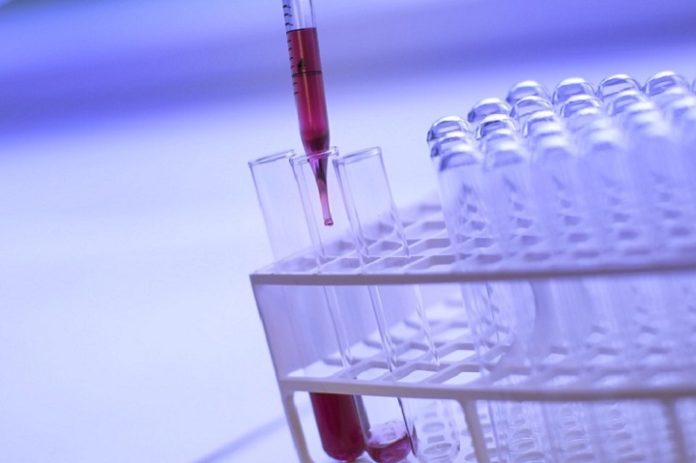 Takeda Pharmaceutical Company Limited announced results from the Phase 3 TOURMALINE-MM2 trial evaluating the addition of NINLARO™ (ixazomib) to lenalidomide and dexamethasone versus lenalidomide and dexamethasone plus placebo in newly diagnosed multiple myeloma patients not eligible for autologous stem cell transplant. These data will be presented at the virtual scientific meeting of the Society of Hematologic Oncology (SOHO) on Wednesday, September 9, 2020 at 6:15 p.m. CT.
The study found the addition of NINLARO to lenalidomide and dexamethasone resulted in a 13.5 month increase in median progression-free survival (PFS) (35.3 months in the NINLARO arm, compared to 21.8 months in the placebo arm; hazard ratio [HR] 0.830; p=0.073). The trial did not meet the threshold for statistical significance and the primary endpoint of PFS was not met.
"There is a specific need in newly diagnosed multiple myeloma, given there are currently no approved all-oral, proteasome inhibitor-based treatment options," said Thierry Facon, MD, Lille University Hospital, principal investigator and lead author of TOURMALINE-MM2. "Findings from the TOURMALINE-MM2 trial are important overall for this patient population as well as across multiple subgroups including patients with high-risk cytogenetics. We hope these data will help inform future research and further progress for the multiple myeloma community."
Other endpoints presented include complete response (CR) rate, overall survival (OS) and median time to progression (TTP). The safety profile associated with NINLARO from the trial was generally consistent with the existing prescribing information.
"We hope the findings from the TOURMALINE-MM2 trial will encourage constructive conversations and help progress future research efforts, particularly for patients who could benefit from an all-oral, proteasome inhibitor-based combination that helps preserve quality of life," said Christopher Arendt, Head, Oncology Therapeutic Area Unit, Takeda. "As a company, we remain committed to the multiple myeloma community and look forward to sharing mature data from our ongoing Phase 3 multiple myeloma maintenance studies in the future."
Takeda Pharmaceutical Company Limited is a global, values-based, R&D-driven biopharmaceutical leader headquartered in Japan, committed to bringing Better Health and a Brighter Future to patients by translating science into highly-innovative medicines. Takeda focuses its R&D efforts on four therapeutic areas: Oncology, Rare Diseases, Neuroscience, and Gastroenterology (GI). We also make targeted R&D investments in Plasma-Derived Therapies and Vaccines. We are focusing on developing highly innovative medicines that contribute to making a difference in people's lives by advancing the frontier of new treatment options and leveraging our enhanced collaborative R&D engine and capabilities to create a robust, modality-diverse pipeline. Our employees are committed to improving quality of life for patients and to working with our partners in health care in approximately 80 countries.