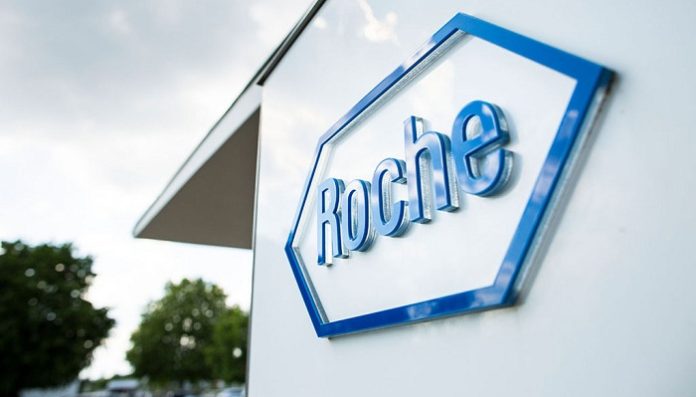 Roche announced a partnership with Moderna Inc. to utilise the Elecsys® Anti-SARS-CoV-2 S antibody test in Moderna's mRNA-1273 vaccine research trials. This will facilitate the quantitative measurement of SARS-CoV-2 antibodies and help to establish a correlation between vaccine-induced protection and levels of anti-receptor binding domain (RBD) antibodies. Significantly, Moderna's vaccine triggers antibody response specifically to the RBD of the SARS-CoV-2 spike protein. This follows the recent announcement that Roche has received EUA from the U.S. FDA for the Elecsys® Anti-SARS-CoV-2 S antibody test.
"Roche values the collaboration with Moderna, which has already included the successful use of our qualitative Elecsys Anti-SARS-CoV-2 test, targeting the nucleocapsid protein, in an earlier part of the studies", said Thomas Schinecker, CEO Roche Diagnostics. "We are pleased to see that our quantitative Elecsys SARS-CoV-2 S test, which targets the spike protein, is now also being used as part of the Moderna vaccine trials, which could ultimately help to end this pandemic."
Measuring the quantitative levels of anti-RBD SARS-CoV-2 antibodies using Roche's test will help Moderna to gain valuable insights into the correlation between protection from vaccination and antibody levels. This could play a role in assessing if, or when, an individual needs revaccination, or in helping to answer other clinically relevant questions.
To enhance our understanding of vaccines against SARS-CoV-2 there would be a benefit in knowing the starting levels of antibodies a person has, prior to vaccination, in order to evaluate any change in antibody levels that the vaccine induces. This is particularly relevant in the case of antibodies directed against the SARS-CoV-2 spike protein, since these antibodies have been shown to have potent antiviral activity and correlate to potential immunity.1 Measuring antibody levels can also play a role in establishing vaccine efficacy in the prevention of infection and/or the development of severe COVID-19.2
This partnership with Moderna, started by using the Elecsys Anti-SARS-CoV-2 test for qualitative determination of anti-N SARS-CoV-2 antibodies. This has been part of Moderna's vaccine trials for baselining and assessing natural infection in trial participants.
About potential SARS-COV-2 vaccines
Candidate vaccines, such as Moderna's mRNA-1237, aim to induce an antibody response against the SARS-CoV-2 spike protein. Any potential vaccine for SARS-CoV-2 would work (amongst other mechanisms) by triggering the immune response to develop neutralising antibodies in the person receiving the vaccine. In doing so, the vaccine trains the body's immune system to recognise and fight an exposure to SARS-CoV-2, in a controlled way, without being exposed to the actual virus.2
About Elecsys Anti-SARS-CoV-2 S test
Elecsys® Anti-SARS-CoV-2 S is an immunoassay for the quantitative, in vitro determination of antibodies to SARS-CoV-2 in human serum and plasma. Through a blood sample, the test can measure the quantity of antibodies to the spike protein of the coronavirus. Specifically, the test targets antibodies which are directed against the particular region of the viral spike protein responsible for binding to the host cell receptor, which is required for the virus to enter the host cell.
About Elecsys Anti-SARS-CoV-2 test
Elecsys Anti-SARS-CoV-2 is an immunoassay for the qualitative, in vitro detection of antibodies (including IgG) to SARS-CoV-2. The test can detect antibodies to the coronavirus, which could signal whether a person has been already infected and potentially developed immunity to the virus. This test can also help in the determination of seroprevalence (i.e. the frequency of individuals with antibody to the virus), in a given population, as well as a complement test to Nucleic Acid Amplification Tests (NAAT) for the diagnosis of SARS-CoV-2 infection.
Hospitals and reference laboratories can run both the tests on Roche's cobas e analysers which are widely available around the world. These fully-automated systems can provide SARS-CoV-2 test results in approxima tely 18 minutes, with a test throughput of up to 300 tests/hour, depending on the analyser.
About Roche
Roche is a global pioneer in pharmaceuticals and diagnostics focused on advancing science to improve people's lives. The combined strengths of pharmaceuticals and diagnostics under one roof have made Roche the leader in personalised healthcare – a strategy that aims to fit the right treatment to each patient in the best way possible.
Roche is the world's largest biotech company, with truly differentiated medicines in oncology, immunology, infectious diseases, ophthalmology and diseases of the central nervous system. Roche is also the world leader in in vitro diagnostics and tissue-based cancer diagnostics, and a frontrunner in diabetes management.
Founded in 1896, Roche continues to search for better ways to prevent, diagnose and treat diseases and make a sustainable contribution to society. The company also aims to improve patient access to medical innovations by working with all relevant stakeholders. More than thirty medicines developed by Roche are included in the World Health Organization Model Lists of Essential Medicines, among them life-saving antibiotics, antimalarials and cancer medicines.