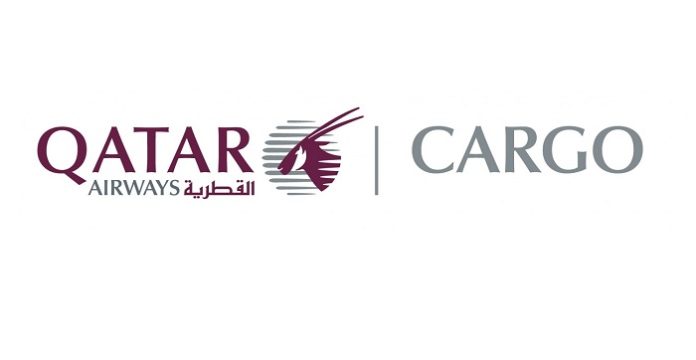 Qatar Airways Cargo becomes a member of Pharma.Aero, a worldwide platform catered to excellence in pharma transportation, effective 5 July 2021. Both organisations share a common goal of achieving excellence in reliable end-to-end air transportation for pharma shippers. Through the membership, the airline will also participate in Pharma.Aero's board meetings and focus groups to contribute its expertise.
The non-profit organisation with its headquarters in Brussels, Belgium, brings added value for the shipper by placing them as strategic priorities of Pharma.Aero, providing insights into the capabilities of the air cargo industry, as well as facilitating direct collaboration with the different air cargo stakeholders in the supply chain.
Guillaume Halleux, Chief Officer Cargo at Qatar Airways said, "Collaboration is vital to strengthen the pharma supply chain integrity. The full membership with Pharma.Aero will allow us to share and receive market knowledge and also collaborate with different air cargo stakeholders in the supply chain which will ultimately leadto continuous improvement of life science, medtech and the pharma air cargo supply chain. We look forward to collaborating with Pharma.Aero members and excel in offering a reliable end-to-end air transport and seamless cool chain."
Nathan De Valck, Chairman of Pharma.Aero, said, "In the past months, though they were volatile for the entire industry, we expanded our global network and raised awareness of the need for global collaboration within the industry. The onboarding of Qatar Airways Cargo –one of the world's leading cargo carriers –underlines our worldwide impact as a neutral collaboration platform for the global air cargo industry and pharma and life science sector."
Qatar Airways Cargo has invested considerably in quality handling, infrastructure, digitalisation, facilities, people and procedures at each of its 85+ pharma stations including the Doha hub, adhering to high operating standards for transporting temperature-controlled products
It was awarded IATA's Centre of Excellence for IndependentValidators (CEIV) certification in pharmaceutical logistics in December last year.
About Qatar Airways Cargo:
Qatar Airways Cargo, the world's leading international air cargo carrier is based in Doha, State of Qatar. It serves a global network of more than 60 freighter destinations and over 140 passenger destinations utilising freighters, belly-hold passenger flights, passenger freighters and mini freighters. The airline's freighter fleet includes two Boeing 747-8 freighters, 26 Boeing 777 freighters and six B777-300ER mini freighters. It also has an extensive road feeder service (RFS) network
With considerable investments in its products, services, quality handling, infrastructure, facilities, people and procedures at each of its destinations, the cargo carrier provides high operating standards for the transportation of cargo. Qatar Airways Cargo remains committedto sustainability and giving back to communities it serves through its sustainability programme WeQare, built on the key pillars of sustainability: environment, society, economy and culture.