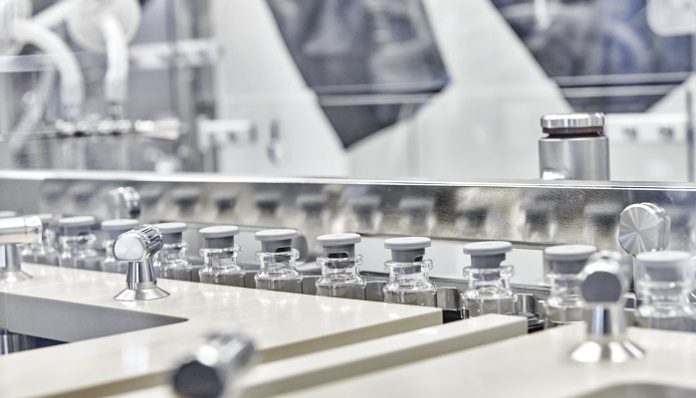 High demand: Vetter expands production capacities and services offered at its Austrian site
Already 14 customer fills completed in the first quarter of 2023
More than ten successfully completed customer audits confirm high quality and process standards
Vetter underpins commitment to customers in drug development with expansion
Ravensburg, Germany, Rankweil, Austria, 09 May 2023 – Vetter, a leading global Contract Development and Manufacturing Organization (CDMO), continues to drive the expansion of capacities and services for the provision of clinical trial materials: With the implementation of additional equipment for aseptic production and the expansion of storage capacities at the clinical site in Rankweil, Austria, the company is responding to increasing market demand. By the end of 2021, Vetter's production in Rankweil was up and running, and 17 customer projects have already been won.
Dynamic development of the Rankweil location
Vetter has completed the first year of production in Rankweil successfully and is preparing to further increase production capacities and capabilities on site. With 14 batches already filled in the first quarter of 2023, the number of batches produced in total at the site in 2022 has already been surpassed. The further expansion of the site will make it possible to more than double the production volume by the end of the year.
The use of a second autoclave and washing machine for material preparation will significantly increase cleanroom utilization. Furthermore, the pharmaceutical service provider has doubled the capacity for cold storage by purchasing additional freezers. Vetter is also expanding its customer-oriented service offering – with the implementation of an isolator, powdered substances can now also be processed in Rankweil. Further options for primary packaging materials expand the portfolio for clinical filling.
Dr. Claus Feussner, Senior Vice President, Vetter Development Service, is very satisfied: "In addition to our existing clinical manufacturing facility in Chicago, Rankweil has established itself in a very short time as a strategically important location for us and our partners. Customer service, efficient processes and our high quality standard are the focus."