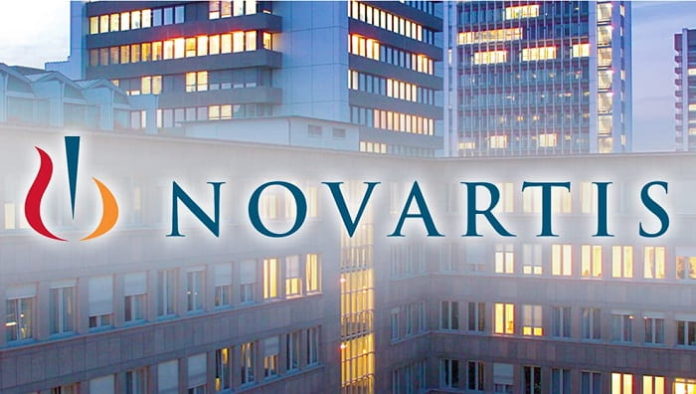 Legend Biotech has secured an exclusive global license deal with Novartis giving the Swiss pharma access to Legend's CAR-T cell therapies.
The deal will give Novartis access to CAR-Ts that target the delta-like ligand protein (DLL3) candidate LB2102, which Legend has been investigating to treat adults with certain small cell lung cancers. Novartis will pay Legend $100 million upfront, and the New Jersey–based biotech "will be eligible to receive up to $1.01 billion in clinical, regulatory and commercial milestone payments and tiered royalties," according to the company's announcement. The deal has Legend taking the lead on the Phase I trials for LB2102 in the U.S., while Novartis will handle all other development. No hard date has been given as to when the deal will close.
For its part, Novartis will receive exclusive worldwide rights to develop, produce and eventually commercialize the therapies. The company may also apply its in-house process for producing Car-T cell therapies, called T-Charge, to the therapies manufacturing.
"We believe LB2102 has an innovative CAR design and armor mechanism that increases its anti-tumor activity. The preclinical evidence shows that an autologous CAR-T could be a differentiated treatment option for patients with small cell lung cancer," Legend Chief Scientific Officer Guowei Fang said in a statement. "We are excited that a major pharmaceutical company with deep roots in oncology and cell therapy has chosen to further this product candidate in the clinic."
LB2102's IND was given clearance by the FDA in November of 2022, giving the biotech the go-ahead to begin clinical work. The FDA also granted Orphan Drug designation to the candidate this year.
Legend and Novartis are already familiar with each other. Earlier this year, according to an SEC filing, Legend, along with Janssen and Novartis, inked a tech transfer, manufacturing and supply agreement for the BCMA CAR-T product, allowing Novartis to manufacture the multiple myeloma treatment ciltacabtagene autoleucell, or Carvykti.
Legend has partnered with J&J's Janssen in bringing Carvykti to the market. The two started working together in 2017 on a CAR-T treatment for multiple myeloma. After positive data was presented in 2021, the FDA approved the treatment in early 2022. In April of this year, leaked data showed that Carvykti patients had a 74% drop in the risk of disease progression against standard treatment. Endpoints News reported that Legend raised $200 million from private investors after the leak. In the third quarter of 2023, J&J reported that Carvykti brought in $152 million in sales.