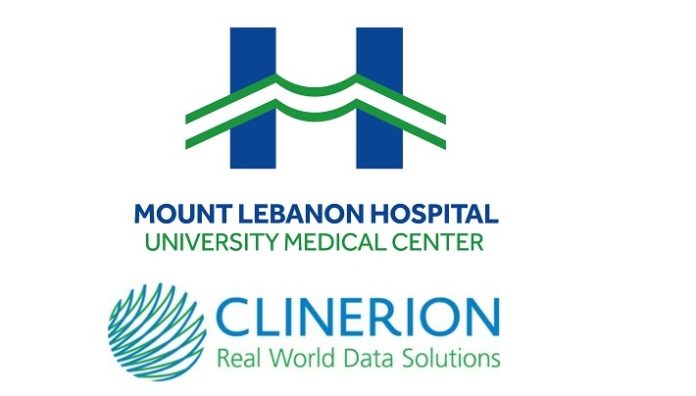 Mount Lebanon Hospital University Medical Center – MLHUMC is partnering with Clinerion and has joined the global network of partner hospitals on Clinerion's Patient Network Explorer. Patients at MLHUMC will gain accelerated access to innovative therapies via participation in international clinical trials. MLHUMC will gain access to metrics to support patient care, and the country of Lebanon itself will benefit from early data to support registration of new therapies.
Mount Lebanon Hospital University Medical Center – MLHUMC is a hospital in the city of Hazmieh, Lebanon, with a 400-bed capacity and specializing in cardiology, oncology, rare diseases, diabetes, dermatology, surgery, imaging, critical care and endocrinology, with 12 pediatric life support (PLS) stations. As a clinical trial site, MLHUMC performs 59 trials per year.
"As a University Medical Center, we want to provide students and academics with opportunities in research and patients from Lebanon & the MENA region, with opportunities for treatment," says Roula Gharios Zahar, Deputy General Director, MLHUMC.
"We are thrilled to welcome MLHUMC to our network," says Luis Magalhaes, Head of Site Network Development at Clinerion. "Our work continues to expand clinical trials to non-traditional regions, supporting diversity in trial cohort populations. At the same time, we are pleased to be able to accelerate the introduction of innovative therapies to patients in Lebanon, together with MarPe CRO, as one of our alliances in the MENA and Africa region."
The CRO MarPe was instrumental in facilitating the partnership between MLHUMC and Clinerion.
"The Middle East has a high prevalence of rare diseases," says Barış Erdoğan, CEO of Clinerion. "This partnership is in line with our efforts to support rare disease patients with accurate and immediate diagnosis, through the capabilities of the Patient Network Explorer platform, as well as development of new AI/ML technologies."