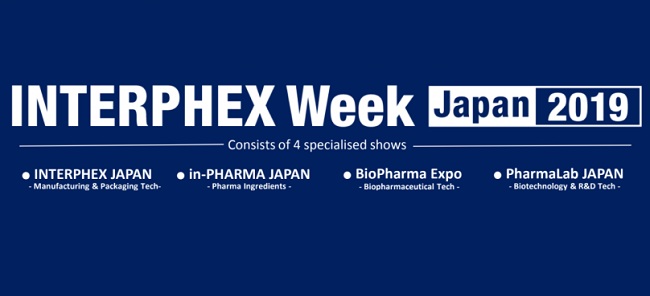 Interview with Mr. Masaki Soda, Corporate Officer, and Mr. Kosaku Munetomo, International Sales Manager of Reed Exhibitions Japan Ltd.
The 21st INTERPHEX JAPAN 2019 was successfully held in the Tokyo Big Sight Convention Center, Japan from 3rd to 5th of July 2019. The show concluded with close to 42,000 visitors and around 1300 exhibitors making it a grand success along with its collateral events PHARMA JAPAN, BioPharma Expo, PharmaLab JAPAN and Regenerative Medicine Expo. It will be only fair to say that Japan witnessed one of the biggest Pharmaceutical Industry events over a period of 3 days.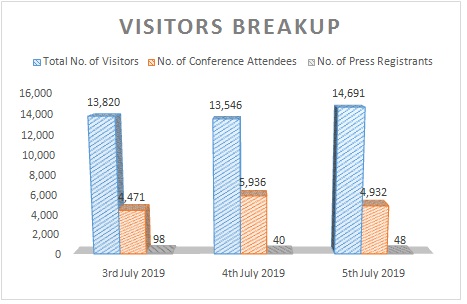 One of the major contributors to the success of the exhibition was the amount of knowledge visitors could gain out of it. THE INTERPHEX JAPAN 2019 along with its collateral events featured the whole process of pharmaceutical business starting form R&D and manufacturing to various life science equipments, lab devices, contract services, packaging, and other industry solutions. All these elements resulted in giving in-depth know-how to not only the Japanese pharmaceutical industry professionals but also prospective investors interested in Japan's Pharma Market.
Despite not being able to get the entire space of Tokyo Big Sight Convention Center due to the upcoming Olympic Games there, the organizers were able to execute the show seamlessly by arranging adequate transportation facilities to connect the distant halls. Moreover, the exhibitors were strategically placed in zones based on their products and services showing organizer's keenness to facilitate them and at the same time help visitors do business with ease and save a significant amount of time as well.
INTERPHEX Week Japan 2019
Our team spoke to Mr. Masaki Soda, the Corporate Officer of Reed Exhibitions Japan Ltd. where he took pride in saying that the highlight of this year's event is the inclusion of two new exhibitions; the first being Pharma Lab Japan spotlighting Drug Discovery and R&D Technology along with setting up an exclusive exhibition area focusing on Lab Automation & Robotics and the other being inclusion of Regenerative Medicine Expo as a collateral exhibition which for the past 5 years was a part of their Osaka show only.
Robotics, IOT and Artificial Intelligence were some of the key topics this time and conferences on how they could shape the next generation of Pharma possibilities were the most sought-after, pulling up around 2200 attendees in total. Mr. Soda also stated that one of their prime responsibilities is to connect different verticals and to achieve that have kept innovation at the highest priority and have tried to exhibit the Pharma Manufacturing section in line with their Smart Factory Solutions Exhibition which is held every February.
When asked about his views on the impact of their exhibition he described it as one of the best platforms for the Japanese companies to expand globally.
We would like to make this show as a global business platform for the Pharmaceutical Technologies.
– Mr. Masaki Soda, Corporate Officer, Reed Exhibitions Japan Ltd.
He added that they will keep working in this direction and to maintain this stature inviting international delegates will be a regular practice as they intend to increase their overseas visitor's base from 1400 in 2018 to approximately 3000 this year and further aspire to reach 5000 in 2020.
Editor Note:
The 21st INTERPHEX WEEK JAPAN 2019 impressed us with its diverse portfolio of exhibitors and varied topics of discussion. However, the most important concern in Japan's Pharma Industry is its government's policies and thus exhibitors like Reed Exhibitions Japan Ltd. will have to play a much bigger and pivotal role to ensure that the Pharma Industry there grows globally.
About INTERPHEX Week Tokyo 2020:
INTERPHEX Week Tokyo consists of 4 exhibitions for pharmaceutical technologies – INTERPHEX JAPAN (Manufacturing & Packaging), In-Pharma Japan (Ingredients), BioPharma Expo (Biopharmaceutical) and PharmaLab Japan: formerly BIOtech Japan (Drug Discovery). INTERPHEX Week Tokyo 2020 will have 1,900* exhibitors, making the event as one of the largest Pharma Industry events in Asia.