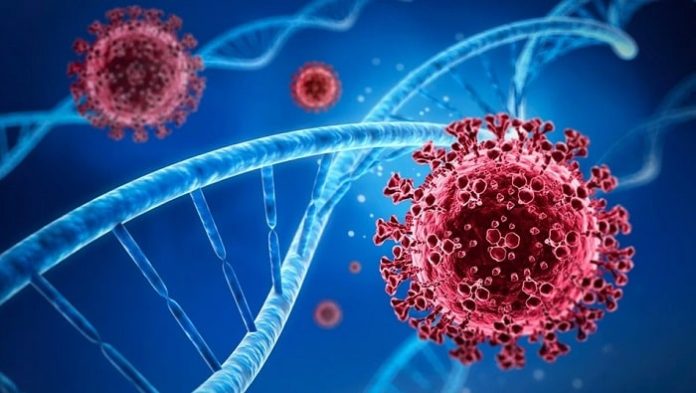 INOVIO, a biotechnology company focused on bringing to market precisely designed DNA medicines to treat and protect people from infectious diseases, cancer, and HPV-associated diseases, announced an expansion of its previously announced partnership with Advaccine Biopharmaceuticals Suzhou Co., Ltd. ("Advaccine") to jointly conduct a global Phase 3 segment of the ongoing Phase 2/3 trial called INNOVATE (INOVIO INO-4800 Vaccine Trial for Efficacy). Together, the companies will evaluate the safety and efficacy of INO-4800 in a two-dose regimen (2.0 mg), administered one month apart, in a two-to-one randomization in subjects 18 years and older across several countries, primarily in Latin America and Asia. The primary endpoint of the Phase 3 segment will be virologically confirmed COVID-19 disease. The 2.0 mg dose was selected from the Phase 2 segment, where INO-4800 was shown to be generally well-tolerated and immunogenic in all tested age groups.
Dr. J. Joseph Kim, President and CEO of INOVIO, said, "With most countries in the world currently registering COVID vaccination rates of less than 10%, INOVIO and Advaccine feel the urgency to advance INO-4800 into a global Phase 3 trial this summer. INOVIO is encouraged by our recently published Phase 2 data for INO-4800, which showed the vaccine to be well-tolerated and immunogenic in all tested age groups. In a previously announced study, INO-4800 was also found to generate broad cross-reactive immune responses against tested SARS-CoV-2 variants of concern, which may enable it to provide greater protection for more people globally."
Dr. Kim continued, "We believe that INO-4800, if approved, will be well-positioned to serve the vaccine needs of the global community. Based on trial results to date, this vaccine has shown to be well-tolerated; produces balanced neutralizing antibodies and favorable T cell response (CD8 and CD4) and is easy to administer. It is uniquely positioned to support vaccine rollout to underserved countries globally with a strong thermostability profile that is stable at room temperature for more than a year and does not require cold or ultra-cold-chain transport. In addition to the potential approval as a primary vaccine, INO-4800 also has the potential to be used as a booster vaccine since the early clinical data supports that INO-4800 can be safely re-administered."
Founder and Chairman of Advaccine, Dr. Bin Wang said, "The expansion of our partnership with INOVIO has a lot of synergy and we are excited about the global Phase 3 trial of INO-4800. We look forward to bringing a well-tolerated and immunogenic COVID-19 vaccine to more people around the world. Advaccine has built up large scale GMP manufacturing facilities of DNA vaccine and recently obtained the vaccine manufacturing permit from Chinese regulatory authorities, becoming one of a few companies in China that have the license. We are working to expand our manufacturing capacities further, in order to meet the unmet global need for nucleic acid-based COVID-19 vaccines."
Under their expanded collaboration, INOVIO and Advaccine intend to share equally, subject to specified limitations and conditions, the total cost of the planned global Phase 3 trial, which is estimated to be approximately $100 million. The expanded partnership is an extension of an existing relationship between the two companies, including an exclusive agreement announced in January 2021 under which Advaccine has the exclusive rights to develop, manufacture and commercialize INO-4800 within Greater China, inclusive of mainland China, Hong Kong, Macao and Taiwan. Under the expanded agreement, Advaccine obtains rights to additional Asian countries outside of Greater China. Advaccine has extensive experience in co-development of INO-4800 with INOVIO, including sponsoring both Phase 1 and Phase 2 clinical trials in China for INO-4800.
The global Phase 2/3 trial builds upon INOVIO's Phase 2 segment, which was funded by the U.S. Department of Defense Joint Program Executive Office for Chemical, Biological, Radiological and Nuclear Defense, (JPEO-CBRND) in coordination with the Office of the Assistant Secretary of Defense for Health Affairs (OASD(HA)) and the Defense Health Agency. Results from the trial can be found in the paper entitled "Safety and immunogenicity of INO-4800 DNA vaccine against SARS-CoV-2: A Preliminary Report of a Randomized, Blinded, Placebo-controlled, Phase 2 Clinical Trial in Adults at High Risk of Viral Exposure," which has been published as a pre-print in MedRxiv prior to peer review. Early INO-4800 research and development funding were provided by the Coalition for Epidemic Preparedness Innovations (CEPI) and the Bill & Melinda Gates Foundation.
In addition to the initiation of the clinical trial itself, INOVIO is in discussions with several countries which are expected to provide clinical trial sites, regarding advanced market contracts to potentially supply INO-4800 upon respective regulatory approvals in those countries.
About INOVIO
INOVIO is a biotechnology company focused on rapidly bringing to market precisely designed DNA medicines to treat and protect people from infectious diseases, cancer, and diseases associated with HPV. INOVIO is the first and only company to have clinically demonstrated that a DNA medicine can be delivered directly into cells in the body via a proprietary smart device to produce a robust and tolerable immune response. Specifically, INOVIO's lead candidate VGX-3100 is the first DNA medicine to achieve efficacy endpoints in a Phase 3 clinical trial, REVEAL 1, for the treatment of precancerous cervical dysplasia caused by HPV-16 and/or HPV-18. VGX-3100 also demonstrated positive Phase 2 efficacy results in separate trials evaluating the treatment of precancerous vulvar dysplasia and anal dysplasia. Also in development are programs targeting HPV-related cancers and a rare HPV-related disease, recurrent respiratory papillomatosis (RRP); non-HPV-related cancers glioblastoma multiforme (GBM) and prostate cancer; as well as externally funded infectious disease DNA vaccine development programs in Zika, Lassa fever, Ebola, HIV, and coronaviruses associated with MERS and COVID-19. Partners and collaborators include Advaccine, ApolloBio Corporation, AstraZeneca, The Bill & Melinda Gates Foundation, Coalition for Epidemic Preparedness Innovations (CEPI), Defense Advanced Research Projects Agency (DARPA)/Joint Program Executive Office for Chemical, Biological, Radiological and Nuclear Defense (JPEO-CBRND)/Department of Defense (DoD), HIV Vaccines Trial Network, International Vaccine Institute (IVI), Kaneka Eurogentec, Medical CBRN Defense Consortium (MCDC), National Cancer Institute, National Institutes of Health, National Institute of Allergy and Infectious Diseases, Ology Bioservices, the Parker Institute for Cancer Immunotherapy, Plumbline Life Sciences, Regeneron, Richter-Helm BioLogics, Thermo Fisher Scientific, University of Pennsylvania, Walter Reed Army Institute of Research, and The Wistar Institute. INOVIO also is a proud recipient of 2020 Women on Boards "W" designation recognizing companies with more than 20% women on their board of directors.