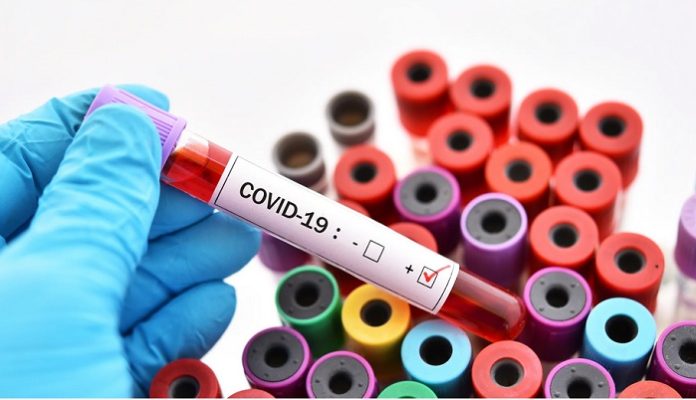 Indian Immunologicals Limited (IIL), a leading vaccines manufacturing company, has announced that the company is going to commence research for developing a vaccine for Corona Virus (COVID-19), the pandemic which has infected more than a million and killed about 55,000 people across the world so far. The Hyderabad, India, headquartered vaccine maker joined hands with Griffith University of Australia by entering into an agreement for research collaboration to conduct exploratory research to develop a lead vaccine candidate for Coronavirus.
In this significant cross-continental collaboration, scientists from Indian Immunologicals Limited and Griffith University (Australia) will develop a 'Live Attenuated SARS – CoV-2 vaccine' or Covid-19 vaccine using the latest codon de-optimization technology. The technology looks promising for developing a vaccine for prophylactic, active, single dose immunization against coronavirus in humans, with an enhanced safety profile. The vaccine is expected to provide long-lasting protection with a single dose administration with an anticipated safety profile similar to other licensed vaccines for active immunization.
Upon completion of the research, the vaccine strain will be transferred to Indian Immunologicals Limited and the vaccine maker will work accordingly with the country's regulator – CDSCO (The Central Drugs Standard Control Organisation) – to further conduct clinical trials which will be taken up in a phased manner. IIL intends to use its existing Vero cell platform technology for mass production of the virus.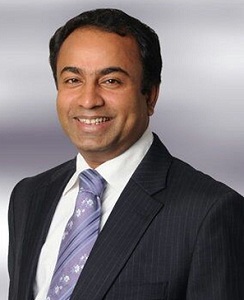 Speaking on the development, Dr K Anand Kumar, Managing Director, Indian Immunologicals Limited said, "IIL is committed to addressing critical public health needs by engaging in this research collaboration. The mission at IIL is to develop and supply vaccines that support the One Health initiative. IIL has taken up this initiative to develop a vaccine candidate for the pandemic – COVID-19. IIL's leadership in producing safe and affordable human and veterinary vaccines will enable us to progress well in this endeavor".
Commenting on the research collaboration, Dr Prasanna Deshpande, Dy. Managing Director, Indian Immunologicals Limited said, "After evaluating various options being followed across the world, we decided to develop a Live Attenuated Covid-19 vaccine based on codon de-optimization technology. With our dedicated research and development capabilities supported with excellent team of scientists and engineers, IIL is committed to developing high-quality vaccines that are affordable. We are confident that this new cross-continental collaboration will yield the desired results".
"We are very excited to be able to work closely with Indian Immunological Limited for development of this important vaccine to solve this urgent public health crisis. Our live-attenuated vaccine will be developed using codon de-optimization technology and is expected to provide long lasting immunity against SARS – CoV-2 following a single immunisation and cross-protection against other coronaviruses (e.g. MERS, SARS-CoV-1). As this vaccine will be a live attenuated vaccine it is expected to be highly effective by providing very strong cellular and antibody immune responses against the virus. The other benefit of a live-attenuated vaccine is a proven track record for economical large-scale manufacturing and well-known regulatory approval pathway." said Professor Suresh Mahalingam, Menzies Health Institute Queensland, Griffith University, Australia on the research collaboration.
Indian Immunologicals Limited is already working with Griffith University, Australia for conducting research and development of Zika virus vaccine which is currently at pre-clinical toxicology testing stage. The joint project has been progressing well and Indian Immunologicals Limited is expected to submit the application for conducting clinical trials in due course.
The codon de-optimization technology has been successfully employed to reduce the virulence of several RNA viruses including Enterovirus C (Poliovirus), Human Immunodeficiency virus type 1, Zika virus etc.
About Indian Immunologicals Limited:
Indian Immunologicals Limited headquartered in Hyderabad, India is the market leader in veterinary biologicals and the third largest animal health and human health player in India. IIL was set up by the National Dairy Development Board (NDDB) in 1982 and pursues a one health approach to improve and extend lives. IIL is one of the largest producers of Foot and Mouth disease vaccine in the world and was the first company in India to launch the purified Vero cell rabies vaccine for humans (PVRV) and second globally. IIL has strong R&D and has launched several animal and human vaccines in the Indian market at affordable prices. R&D at IIL, specializes in the development of varied types of vaccines ranging from inactivated and live viral vaccines, polysaccharide conjugate vaccines, recombinant subunit vaccines, toxoid vaccines, bacterial vaccines, and molecular vaccines. More details about the company can be viewed on www.indimmune.com.
.
About Griffith University's Menzies Health Institute Queensland:
Griffith University is a research-intensive university based on the south east Queensland, Australia. Griffith University's health and bioscience-based research institutes collaborate with industry and public health sectors to deliver benefits to the world through outcomes such as novel drug leads, vaccines for combating infectious diseases and healthy living programs. Menzies Health Institute Queensland (MHIQ) is the largest health research institute of Griffith University and is known for its multi-disciplinary health research. This project will be carried out at the Emerging Viruses, Inflammation and Therapeutics (EVIT) group located within MHIQ. EVIT group is led by Prof Suresh Mahalingam and comprises of a team of world class virologists leading in-depth investigations into viral diseases, their pathogenesis, treatment and prevention as well as virus-host interactions. For more details please visit.