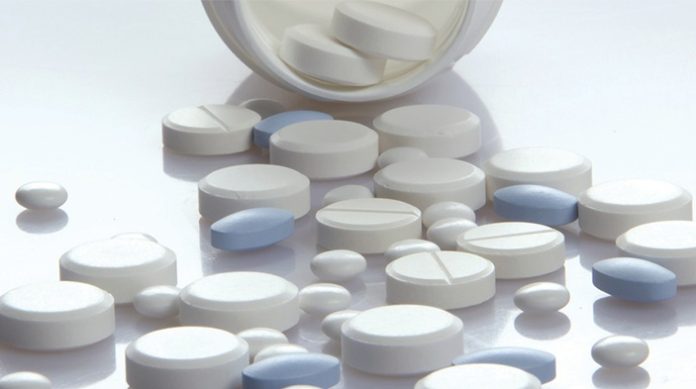 As the pharmaceutical industry continues to evolve – introducing increasingly complex drugs, unique applications and new dosage forms – the Pharma Solutions division of IFF is dedicated to helping formulators and manufacturers evolve alongside it. Armed with extensive expertise and the industry's broadest portfolio, including leading brands like Avicel® and METHOCEL™, IFF continues to strengthen its commitment to helping customers solve every-day challenges, while bringing novel products to market, via cutting-edge research and development – on recent display at AAPS PharmSci 360.
For decades, IFF's ongoing dedication to R&D has bolstered the pharma industry, helping formulators improve shelf life and formulation stability, enhance solubility, modify release and more. This year, formulators can tap into innovative excipient solutions of the future, including:
In Vitro Study of the Effect of Alcohol on Drug Release from Matrix Tablets: Strategies for developing matrix-forming polymers via hydroxypropyl methylcellulose (HPMC) and polyethylene oxide (PEO), without any dose-dumping effects.
Oleogel Matrices for Controlled Drug Release Using Ibuprofen as a Model Compound: Modifying the release of active pharmaceutical ingredients that are soluble or dispersible in oil by incorporating them into an oleogel.
Comparative Performance of Novel Surfactant Excipient and Standard Technologies at Different Interfaces: Examining a novel surfactant, which improves shelf stability of antibody-derived drugs, while lowering the cost of pharmaceuticals.
At PharmSci 360, IFF showcased additional excipient solutions, including: strategies for increasing reliability in powder rheology, an essential element of continuous manufacturing; improving protein stability in pharmaceuticals to avoid undesirable immunogenic responses and loss of efficiency; using MCC as an effective protective barrier during compaction of extended release multi-unit particulate systems; enhancing suspension stability; modifying API release in hydrophilic matrix tablets.
Further underscoring IFF's dedication to innovation, Susan Jordan, Technical Fellow, Pharma Solutions, IFF, received The AAPS Journal High Impact Article Award during the event, for her contribution to the recently published paper, "Interfacial Stress in the Development of Biologics: Fundamental Understanding, Current Practice, and Future Perspective."
"From identifying how to modify API release in soft-gel capsules to introducing a novel surfactant that offers biopharmaceuticals much-needed stability – we're working to help customers solve daily challenges while also paving the way for the future of drug delivery," said Shrikant Khot, Vice President, Global R&D, Pharma Solutions, IFF. "It's our goal to not just be an innovator, but to continue to be a trusted confidant for our customers, so they can move confidently through the ever-evolving pharma space."
About IFF
At IFF, an industry leader in food, beverage, health, biosciences and sensorial experiences, science and creativity meet to create essential solutions for a better world – from global icons to unexpected innovations and experiences. With the beauty of art and the precision of science, we are an international collective of thinkers who partners with customers to bring scents, tastes, experiences, ingredients and solutions for products the world craves. Together, we will do more good for people and planet.