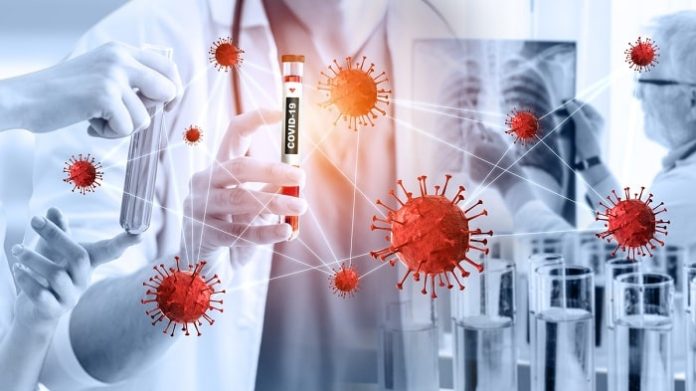 Emergent BioSolutions Inc. and Providence Therapeutics announced they have entered into a five-year contract development and manufacturing (CDMO) services agreement spanning Emergent's integrated capabilities, including development services, bulk drug substance formulation and drug product manufacturing, to support Providence's COVID-19 messenger RNA (mRNA) vaccine development. In 2022, Emergent will manufacture tens of millions of doses of PTX-COVID19-B drug product, as well as batches of PTX-COVID19-B formulated bulk drug substance with the potential to yield hundreds of millions more doses, for global populations in need of pandemic relief.
Under the terms of the five-year agreement, Emergent will provide current Good Manufacturing Practice (cGMP) manufacturing services for two presentations of the PTX-COVID19-B vaccine product, both the formulated bulk drug substance and finished drug product (fill/finish), at Emergent's facility in Winnipeg, MB, Canada. Additional process and analytical development services will occur from Emergent's Center of Excellence for Development Services in Gaithersburg, Maryland. The baseline agreement signed between Emergent and Providence Therapeutics is valued at approximately $90 million, covering manufacturing services, studies to support global supply chain activities, as well as facility and equipment investments.
"Emergent's commitment to fight the COVID-19 pandemic is anchored in our partnerships with innovators who share the same mission to address public health threats around the world," said Adam R. Havey, executive vice president and chief operating officer at Emergent BioSolutions. "This collaboration is a testament to Emergent's long heritage and experience in Canada. We are proud that Providence has chosen our Winnipeg team and site to manufacture its Canadian mRNA technology in Western Canada, one of the few facilities in the country manufacturing large quantities of mRNA COVID-19 vaccine doses today."
As commented by Brad Sorenson, Providence CEO, "Providence is very pleased to have the resources necessary to ramp up commercial manufacturing of its COVID vaccine here in Canada. We look forward to working side-by-side with Emergent to deliver tens of millions, and potentially hundreds of millions of doses of our world-class vaccine to developing countries across the globe. It has always been Providence's mission to produce the highest quality medicines at affordable prices, and with Emergent's help we are closer to achieving this goal."
To date, Emergent has partnered with numerous pharmaceutical and biotech innovators, as well as the U.S. government and non-government organizations in providing critical contract manufacturing services (drug substance manufacturing, drug product manufacturing and development services) in response to the COVID-19 pandemic.
About Emergent BioSolutions
Emergent BioSolutions is a global life sciences company whose mission is to protect and enhance life. Through Emergent's specialty products and contract development and manufacturing services, Emergent is dedicated to providing solutions that address public health threats. Through social responsibility, Emergent aims to build healthier and safer communities. Emergent aspires to deliver peace of mind to its patients and customers so they can focus on what's most important in their lives. In working together, Emergent envisions protecting or enhancing 1 billion lives by 2030. For additional information, visit Emergent's website and follow Emergent on LinkedIn, Twitter and Instagram.
About Providence Therapeutics
Providence Therapeutics is Canada's leading mRNA vaccine company, with operations in Calgary, Alberta and Toronto, Ontario. In response to a worldwide need for a COVID-19 vaccine, Providence has expanded its focus beyond oncology and devoted its energy and resources to develop a world-class mRNA vaccine for COVID-19. Providence Therapeutics is focused on serving the needs of Canada, and other countries that may be underserved by large pharma programs.