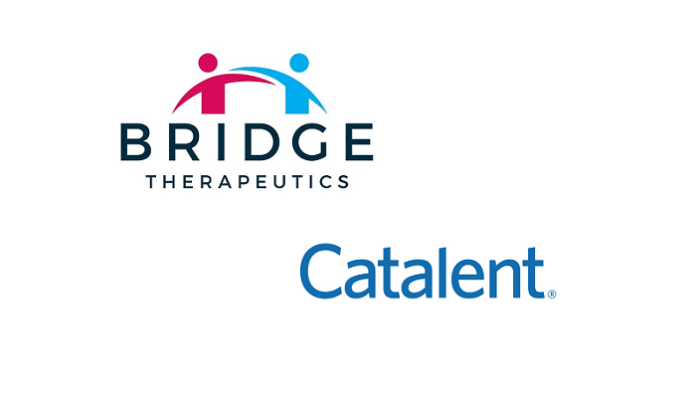 Catalent, the leading global provider of advanced delivery technologies, development, and manufacturing solutions for drugs, biologics, gene therapies, and consumer health products announced that it has completed clinical production of Bridge Therapeutics Inc.'s (Bridge) opioid addiction development therapeutic product, BT-219, and executed an Exclusive Licensing Agreement to use Catalent's proprietary Zydis® orally disintegrating tablet (ODT) technology.
Bridge currently intends to seek approval from the U.S. FDA for BT-219 under the "505(b)(2)" regulatory submission pathway as well as a possible future single entity buprenorphine product.
Catalent's Zydis ODT technology is a unique, freeze-dried tablet that disperses almost instantly in the mouth without water. Zydis is recognized as one of the world's best performing ODTs and has well-established advantages over conventional oral dosage forms, including improved patient compliance, adherence and convenience. Bridge's exclusive license of the Zydis technology will initially apply to the U.S., with the potential to expand to other nations.
BT-219, or Bunalz™, is an investigational new drug (IND) which applies the Zydis delivery technology to buprenorphine and naloxone, which are the active ingredients in the Suboxone® prescription medication for opioid addiction. Buprenorphine, being a Schedule III medication, is considered safer and less addictive than methadone, which is classified as a Schedule II medication. It has also been shown that buprenorphine is six-times safer than methadone with regard to overdose risk among the general population.
"Catalent has a proven track record in working with partners to bring new therapies to market quickly and we look forward to working with Bridge as they pursue approval for this important and exciting new development product," commented Jonathan Arnold, President of Catalent's Oral and Specialty Delivery business unit. He added, "The Zydis technology platform has been shown to be very versatile and effective in developing easy-to-administer dose forms for innovators and to date, more than 36 products have been launched using Zydis technology in over 60 countries."
Dr. Greg Sullivan, Chief Medical Officer of Bridge Therapeutics, continued, "This new formulation will provide improved administration characteristics. With many formulations being unpleasant to patients, this fast-dispersing Zydis formulation could potentially increase compliance with Medication-Assisted Treatment (MAT) and thus better clinical outcomes". He added, "In addition to assisting the needs of the general population, utilizing the Zydis formulation technology lessens the chance of an institutionalized patient being able to divert the medication for untoward purposes."
Catalent's 250,000 sq. ft. site in Swindon, U.K. houses the company's Zydis development and manufacturing operation, which produces over one billion tablets annually and employs more than 600 people. In March 2019, Catalent announced a $27 million investment to commercialize its next-generation ODT technology, Zydis® Ultra, which allows an increased drug load and taste masking to be incorporated into the Zydis dosage form.
ABOUT CATALENT
Catalent is the leading global provider of advanced delivery technologies, development, and manufacturing solutions for drugs, biologics, gene therapies and consumer health products. With over 85 years serving the industry, Catalent has proven expertise in bringing more customer products to market faster, enhancing product performance and ensuring reliable global clinical and commercial product supply. Catalent employs nearly 13,000 people, including approximately 2,400 scientists and technicians, at more than 35 facilities, and in fiscal year 2019 generated over $2.5 billion in annual revenue. Catalent is headquartered in Somerset, New Jersey. For more information, visit www.catalent.com