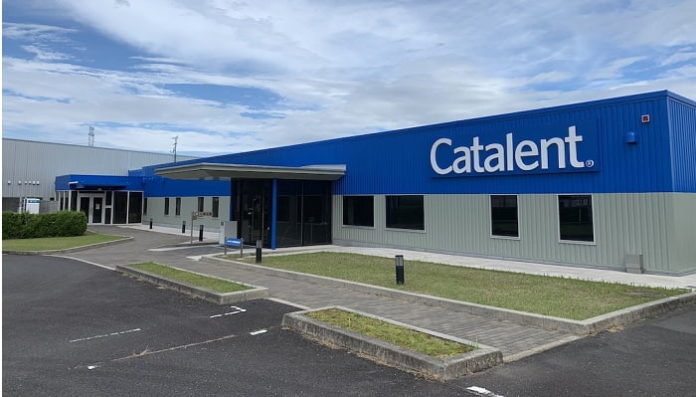 Catalent, the global leader in enabling biopharma, cell, gene, and consumer health partners to optimize development, launch, and supply of better patient treatments across multiple modalities, announced that it plans to expand its Waigaoqiao Free Trade Zone (FTZ) facility in Shanghai, China, to increase capacity for temperature-controlled storage and distribution of clinical supplies, as well as additional secondary packaging capabilities.
The facility will be expanded by approximately 30,000 square feet (approximately 2,800 square meters), which will double the clinical storage capacity and allow the installation of additional refrigerated (between 2 and 8 degrees Celsius) and deep-frozen (between minus 70 and minus 90 degrees Celsius) storage. The expansion and commissioning are expected to be completed by mid-2022.
"We have seen great demand for clinical supply services in China from international sponsors looking to conduct trials in the region and seeking Catalent's experience in providing reliable, flexible, and integrated support," commented Roel de Nobel, Catalent's Vice President and General Manager, APAC, Clinical Supply Services. "This expansion will increase both capacity and capabilities at the Shanghai FTZ facility, and makes provision for the growing trend in clinical trials of advanced therapeutics requiring specialized storage and handling capabilities, including deep-frozen for emerging biotech companies."
The Waigaoqiao facility is one of two clinical supply facilities that Catalent operates in Shanghai, the other being located in Tangzhen, outside the FTZ. Together, they provide sponsors with optimized supply solutions for studies being undertaken in China, and through Catalent's extensive network, the Asia-Pacific region and globally, including clinical supply management, comparator sourcing, FastChain® demand-led supply, primary and secondary packaging, storage, and global distribution, as well as clinical returns and destruction.
ABOUT CATALENT
Catalent is the global leader in enabling pharma, biotech, and consumer health partners to optimize product development, launch, and full life-cycle supply for patients around the world. With broad and deep scale and expertise in development sciences, delivery technologies, and multi-modality manufacturing, Catalent is a preferred industry partner for personalized medicines, consumer health brand extensions, and blockbuster drugs.
Catalent helps accelerate over 1,000 partner programs and launch over 150 new products every year. Its flexible manufacturing platforms at over 50 global sites supply over 70 billion doses of more than 7,000 products annually. Catalent's expert workforce exceeds 18,000, including more than 2,500 scientists and technicians.