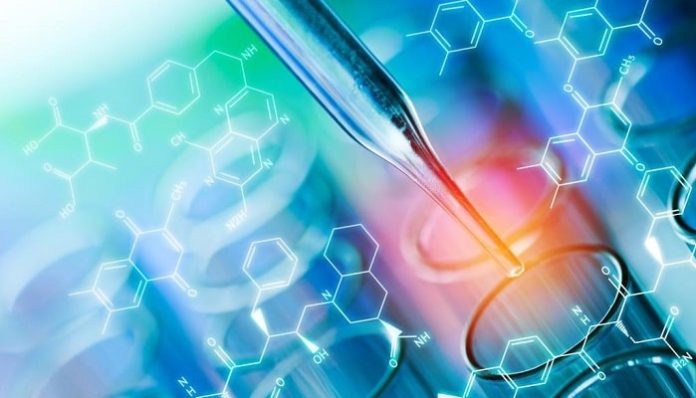 Exelixis, Inc. and Catalent announced a partnership under which Catalent's Redwood Bioscience subsidiary will develop multiple antibody-drug conjugates (ADCs) for Exelixis using Catalent's proprietary SMARTag® site-specific bioconjugation technology.
Under the terms of the agreement, Catalent will use its SMARTag® bioconjugation platform to build ADCs using monoclonal antibodies (mAbs) from Exelixis' growing preclinical pipeline. In exchange for an upfront payment to Catalent of $10 million, Exelixis received an exclusive option to nominate up to a fixed number of targets using the SMARTag® ADC platform over a three-year period. The companies plan to advance the ADCs into preclinical development, and, prior to filing an Investigational New Drug application, Exelixis may exercise its exclusive option to a worldwide license of the related ADC program and continue clinical development and commercialization. Exelixis will provide research & development funding, and Catalent will be eligible for development and commercial milestones and royalties on net sales of any product commercialized as part of the collaboration.
Developed by Catalent's Redwood Bioscience subsidiary, the SMARTag® technology platform provides optimized site-specific protein-modification and linker technologies for ADCs and other bioconjugates. The SMARTag® platform overcomes the limitations associated with traditional protein chemistries that produce heterogeneous products with variable conjugate potency, toxicity, and stability and enables the development of ADCs with a wider therapeutic window and improved manufacturability.
"With our lead product CABOMETYX now a global oncology franchise, over the past several years Exelixis has moved beyond our small molecule medicinal chemistry roots to build out a pipeline that encompasses a variety of promising therapeutic modalities," said Peter Lamb, Ph.D., Executive Vice President, Scientific Strategy and Chief Scientific Officer of Exelixis. "Our collaboration with Catalent – the fifth pipeline-enhancing agreement we've signed since 2018 – provides an attractive framework for identifying and advancing differentiated ADC product candidates with the potential to improve upon current ADC therapies. We are looking forward to working with Catalent as we rapidly advance our mission to help cancer patients recover stronger and live longer."
"The SMARTag® platform has recently demonstrated promising results in the clinic, highlighting the potential to create ADCs with significantly expanded therapeutic indices," commented Mike Riley, Region President, Catalent Biologics, North America. "We are excited to partner with Exelixis, a leading oncology biotechnology company, and leverage our experienced team, unique SMARTag® technology platform, and deep analytical expertise to develop ADCs targeting various oncology indications."
About Catalent Biologics
Catalent Biologics is a global leader in development, manufacturing and analytical services for new biological entities, cell and gene therapies, biosimilars, sterile injectables, and antibody-drug conjugates. With over 20 years of proven expertise, Catalent Biologics has worked with 600+ mAbs and 80+ proteins, produced 13 biopharmaceutical drugs using GPEx® cell line development technology, and manufactured 35+ commercially approved products. Catalent Cell & Gene Therapy, a unit of Catalent Biologics, is a full-service partner for adeno-associated virus (AAV) vectors and CAR-T immunotherapies, with deep experience in viral vector scale-up and production. Catalent recently acquired MaSTherCell, adding expertise in autologous and allogeneic cell therapy development and manufacturing. Catalent Cell & Gene Therapy has produced 100+ cGMP batches across 70+ clinical and commercial programs.
ABOUT CATALENT
Catalent is the leading global provider of advanced delivery technologies, development, and manufacturing solutions for drugs, biologics, cell and gene therapies, and consumer health products. With over 85 years serving the industry, Catalent has proven expertise in bringing more customer products to market faster, enhancing product performance and ensuring reliable global clinical and commercial product supply. Catalent employs over 13,900 people, including approximately 2,400 scientists and technicians, at more than 45 facilities, and in fiscal year 2020 generated over $3 billion in annual revenue. Catalent is headquartered in Somerset, New Jersey.