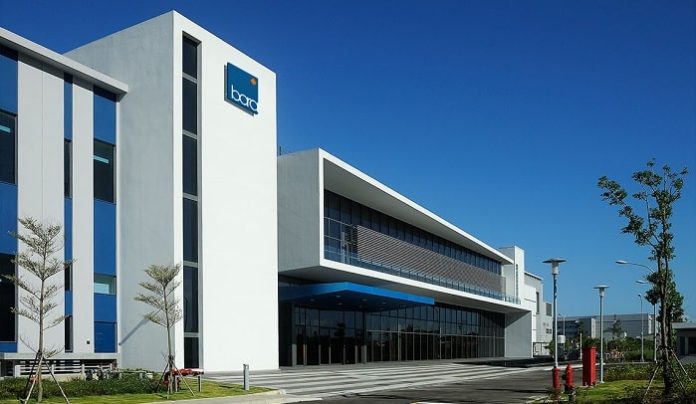 Bora, a contract development and manufacturing organization (CDMO) that specializes in modified release (MR) and solvent production, has reported a successful FDA general inspection for its facility in Zhunan, Taiwan.
The publicly listed company recently hosted the site's fifth successful inspection by the US regulatory body of its global supply facility located south-west of Taipei, with zero 483 observations.
The oral solid expert is Taiwan's biggest CDMO, responsible for producing 52% of finished dosage form exports from Taiwan to the US and 11% from Taiwan to ROW. Its customers include some of the largest multinational pharmaceutical companies in the world.
Bobby Sheng, CEO at Bora Pharmaceuticals, commented: "Since acquiring this facility in early 2018, we have built a phenomenal team that is dedicated to adhering to strict quality standards. In fact, over 25% of the site's workforce is devoted to quality assurance and control, so this approval is testament to them and the rest of our team.
"This latest FDA inspection underlines our commitment to servicing the US market and supporting our own future growth strategy. Our customers consistently praise our quality standards and efficiency, often saying the facility is in the top 5 external manufacturing facilities they've ever visited in the world.
"We now intend to invest further into our US growth strategy to continue to be the most agile CDMO partner we can be."
The Zhunan facility is also licensed by the MHRA, TFDA and is PIC/S certified. The site employs over 300 people and also offers small scale R&D capabilities to support clients across all stages of the product lifecycle.
Sheng continued: "The advantages of modified release drugs are becoming increasingly recognized across the industry. Our ability to meet that growing demand with large scale solvent manufacturing and at the same time handle complex drug products such as fixed dose combination products (FDC) at commercial scale has been a major advantage for us and a huge benefit to our customers."
With a broad range of manufacturing technologies at its sites, Bora provides development to large scale manufacturing, packaging, distribution, tech transfer, stability studies, and product life cycle management.
Bora will be exhibiting at CPhI Worldwide alongside the Taiwan Pharmaceutical Alliance. Visit stand 80B50.
ENDS
For media enquiries, please contact Lara Lovenbury at ramarketing:
lara@ramarketingpr.com
, + 44 (0)191 222 1242,
ramarketingpr.com
, Twitter: @ramarketingpr, Facebook: /ramarketingpr, Linkedin: /ramarketing
About Bora CDMO

Bora is a leading contract development and manufacturing organisation (CDMO) that specialises in complex modified release manufacturing and solvent processing for non-sterile oral solid dosage forms.
Employing over 475 people across its two state-of-the-art facilities in Taiwan, the publicly listed CDMO has the agility and expertise to take on challenging projects, offering tailored solutions for niche drug product requirements.
For more information about Bora CDMO please visit: https://cdmo.bora-corp.com