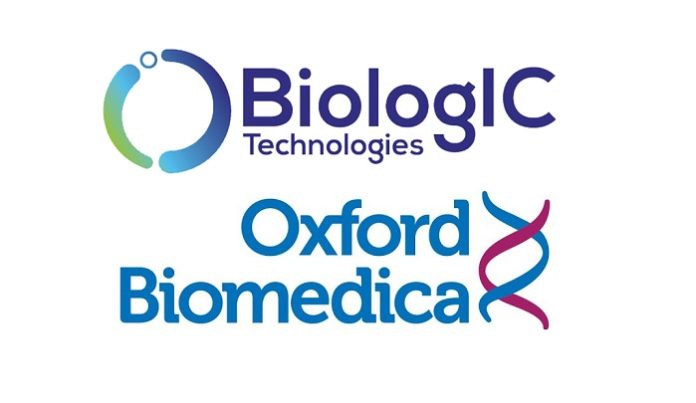 BiologIC Technologies, the biocomputer company, has announced today that it has entered into an agreement with Oxford Biomedica, a leading gene and cell therapy group, to collaborate on a novel biocomputer system for viral vector development.
BiologIC is the inventor of the biocomputer, a programmable system for producing biology and data on demand. BiologIC uses proprietary technology and IP in the design, fabrication and application of novel Bio Processing Units ("BPUs") that operate on the biocomputer platform. The BPUs, inspired by the integrated circuit that drove the information processing revolution, have the potential to significantly increase the biological processing power available to application developers.
Oxford Biomedica will collaborate with BiologIC on new applications that advance the development of novel viral vectors and their manufacturing processes. Oxford Biomedica will use the platform to innovate new processes, integrate traditionally discrete workflows and gain valuable insights from real-time data.
Richard Vellacott, Chief Executive Officer of BiologIC Technologies said: "We are inventors of the biocomputer. Our ambition is that the biocomputer will drive a revolution in biology to help humanity address global problems, such as the existential threat of diseases, in sustainable and accessible ways.
"Oxford Biomedica has an outstanding track record for technology innovation, and so we are particularly delighted to collaborate with this leading gene and cell therapy group to support the development of powerful new processes and data insights using the biocomputer platform."
About BiologIC Technologies
BiologIC is the biocomputer company. BiologIC's pioneering vision is for the biocomputer to drive a revolution in biology to feed, fuel, heal, build and compute in a sustainable and accessible way.
Our proprietary breakthrough digital hardware allows rapid development and execution of novel biological applications on a powerful biocomputer platform. The platform is enabled by intellectual property across a full stack of industry 4.0 technologies, including advanced additive manufacture.
Right now, the biocomputer is creating disruptive value for commercial partners in leading biology and technology organisations looking to implement powerful new applications using real time biology and data.
About Oxford Biomedica
Oxford Biomedica is a leading, fully integrated, gene and cell therapy group. In January 2022, Oxford Biomedica announced that it was broadening its leading viral vector offerings by incorporating Homology Medicines' established AAV capabilities into a newly formed AAV Manufacturing and Innovation Business in the US with Homology Medicines as a 20% owner. To date, Oxford Biomedica and its subsidiaries (the "Group") have built a sector leading lentiviral vector delivery platform (LentiVector®), which the Group leverages to develop in vivo and ex vivo products both in-house and with partners. The Group has created a valuable proprietary portfolio of gene and cell therapy product candidates in the areas of oncology, CNS disorders and liver diseases. The Group has also entered into a number of partnerships, including with Novartis, Bristol Myers Squibb, Boehringer Ingelheim, Beam Therapeutics, Arcellx, Cabaletta, Orchard Therapeutics and Santen, through which it has long-term economic interests in other potential gene and cell therapy products. Additionally, the Group has signed a 3-year master supply and development agreement with AstraZeneca for large-scale manufacturing of the adenoviral based COVID-19 vaccine, AZD1222. Oxford Biomedica is based across several locations in Oxfordshire, UK and employs more than 740 people.