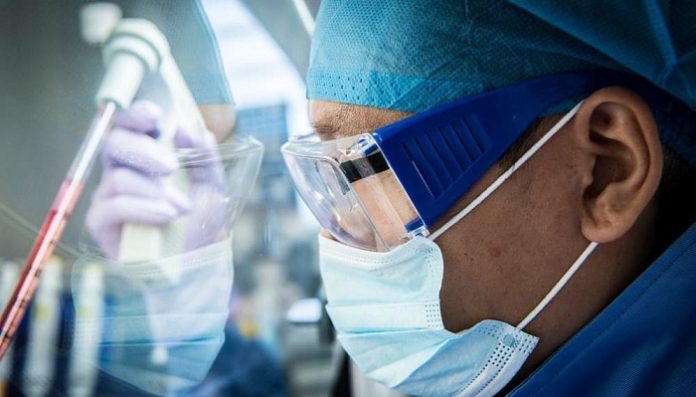 Valneva SE, a specialty vaccine company focused on prevention of diseases with major unmet needs, and Pfizer Inc. announced initiation of study VLA15-221. The VLA15-221 study builds on previous positive Phase 2 studies, incorporates new dose regimens and is anticipated to be the final Phase 2 study readout before a decision to progress into pivotal Phase 3 studies.
As announced in December 20201, VLA15-221 is a randomized, observer-blind, placebo-controlled Phase 2 study. It will be the first VLA15 study to include a pediatric population (aged 5-17 years). Overall, the study will enroll approximately 600 healthy participants (aged 5-65 years) who will receive VLA15 or placebo. It will compare the three-dose vaccination schedule (Month 0-2-6) with a two-dose schedule (Month 0-6).
"We are excited to be part of the Lyme disease vaccine development program with Valneva. We hope this Phase 2 trial, with a simplified schedule, will provide evidence that the investigational vaccine can be used in populations that are at risk of contracting Lyme disease, potentially including children age five years and older," said Kathrin Jansen, Senior Vice President and Head of Pfizer Vaccine Research and Development.
Juan Carlos Jaramillo, MD, Chief Medical Officer of Valneva commented, "This trial initiation marks an important step in the development of VLA15 toward a potential licensure. Including a pediatric population in Phase 2 means we could, if successful, add this population to the Phase 3 research program, to potentially offer a vaccine for Lyme disease that may help prevent disease in both adults and children, if approved. We are pleased that, together with our partner Pfizer, we have decided to pursue this development while preparing for a potential Phase 3 start."
Valneva and Pfizer entered into a collaboration agreement in April 2020 to co-develop VLA152. Under the terms of the agreement, first subject, first dose in this study will trigger a milestone payment of $10 million from Pfizer to Valneva.
About Valneva SE
Valneva is a specialty vaccine company focused on the development and commercialization of prophylactic vaccines for infectious diseases with significant unmet medical need. We take a highly specialized and targeted approach to vaccine development, beginning with the identification of deadly and debilitating infectious diseases that lack a prophylactic vaccine solution and for which there are limited therapeutic treatment options. We then apply our deep understanding of vaccine science, including our expertise across multiple vaccine modalities, as well as our established vaccine development capabilities, to develop prophylactic vaccines to address these diseases. We have leveraged our expertise and capabilities both to successfully commercialize two vaccines and to rapidly advance a broad range of vaccine candidates into and through the clinic, including candidates against Lyme disease, the chikungunya virus and COVID-19.
About Pfizer: Breakthroughs That Change Patients' Lives
At Pfizer, we apply science and our global resources to bring therapies to people that extend and significantly improve their lives. We strive to set the standard for quality, safety and value in the discovery, development and manufacture of health care products, including innovative medicines and vaccines. Every day, Pfizer colleagues work across developed and emerging markets to advance wellness, prevention, treatments and cures that challenge the most feared diseases of our time. Consistent with our responsibility as one of the world's premier innovative biopharmaceutical companies, we collaborate with health care providers, governments and local communities to support and expand access to reliable, affordable health care around the world. For more than 170 years, we have worked to make a difference for all who rely on us.