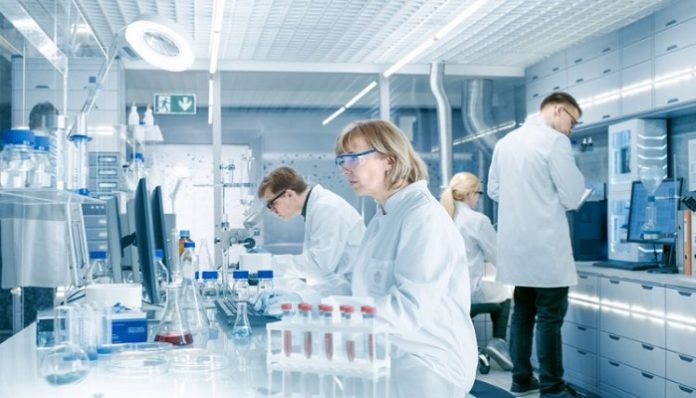 A targeted drug combination for patients suffering from an ovarian cancer type can be nearly twice as effective as the next-best treatment, according to preliminary results from a Phase II study.
Researchers opine that these results, which happen to be presented at the 2023 American Society of Clinical Oncology annual meeting, will go on to lead to a new choice for patients with advanced low-grade serous ovarian cancer- LGSOC, a rare form of the illness with a poor response rate to the existing treatments.
This international RAMP-201 study, which happens to be led by The Institute of Cancer Research, London, UK, and The Royal Marsden NHS Foundation Trust, tested avutometinib alone and in combination with defactinib across 29 patients who have LGSOC.
It is worth noting that the available treatment options for patients who have advanced LGSOC across the UK are limited at present to just chemotherapy as well as hormone therapy, with rates of response ranging from 0–14%.
In addition to the standard treatment. LGSOC patients across England can go on to access trametinib, which is a focused treatment through the Cancer Drug Fund and has a response rate of 26%.
Clinical Trial Results of RAMP-201
As per these results, 45% of the patients who happened to be treated with avutometinib teamed with defactinib witnessed their tumours shrink quite dramatically. Apparently, the responses when it comes to the combination of the drug were specifically promising in those areas that had a KRAS mutation, with 60% of the patients getting to experience quite a prominent shrinkage. That said, 29% of the patients without the mutation also went on to have a response, which was very encouraging.
It is well worth noting that the patients who happened to be previously treated with varied kinds of targeted therapies, such as MEK inhibitors, also witnessed the shrinkage of the tumours after the treatment with the combination drug.
Avutometinib happens to be a dual RAF and MEK inhibitor, which goes on to block certain proteins that aid in controlling the growth of cancer as well as its survival. Certain studies have gone on to show that the drug can very well turn out to be ineffective with time as tumours go on to create treatment resistance. Although, when teamed with defactinib, treatment happens to be four times more effective than just avutometinib.
RAMP-201 goes on to follow the Phase 1 FRAME trial that tested defactinib and avutometinib in advanced LGSOC. It was practised by the researchers from the Oak Foundation Drug Development Unit, based out of the Royal Marsden NHS Foundation Trust and the Institute of Cancer Research in London.
Notably, the inferences from the FRAME indicate the fact that this patient group happens to live an average of 23 months after the treatment with this combination of drugs before there is once again a progression in the cancer.
Dr. Susana Banerjee, who happens to be the global lead investigator of the study, opines that low-grade serous ovarian cancer in no way responds the way it should to the current line of treatments, and therefore these inferences can very well be a representation of the prominent breakthrough when it comes to taking care of these diseases. She added that they are indeed hopeful that this drug mixture will one day go on to become a benchmark of care for women suffering from low-grade serous ovarian cancer.