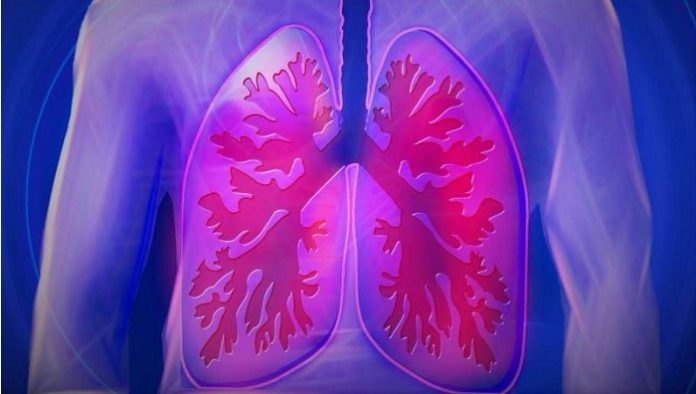 Syndax Pharmaceuticals, Inc. and Incyte announced that they have entered into an exclusive worldwide collaboration and license agreement to develop and commercialize axatilimab, Syndax's anti-CSF-1R monoclonal antibody.
"This partnership has the potential to significantly expand and maximize the axatilimab program across multiple lines of treatment in chronic graft-versus-host Disease (cGVHD), as well as additional indications in which the monocyte-macrophage lineage plays a vital role in the fibrotic disease process, such as idiopathic pulmonary fibrosis (IPF)," said Briggs W. Morrison, M.D., Chief Executive Officer of Syndax. "Incyte is a proven leader in the development and commercialization of many important innovative therapies, including a treatment for GVHD. We are thrilled to be working alongside this talented and determined team to combine our expertise as we strive to provide new treatment options for patients in desperate need of effective interventions."
"We are excited to partner with Syndax and for the opportunity to bring another potential treatment to patients with life-threatening conditions, like GVHD," said Hervé Hoppenot, Chief Executive Officer of Incyte. "Collaborations between companies like Incyte and Syndax, who are both dedicated to scientific advancement, contribute to the development of new innovative medicines that may benefit patient communities around the world."
Syndax and Incyte are seeking to develop axatilimab as a backbone therapy for patients with cGVHD as well as in additional immune-mediated diseases where CSF-1R-dependent monocytes and macrophages are believed to contribute to organ fibrosis. Syndax recently completed a Phase 1/2 trial of axatilimab in patients with cGVHD. Data from the Phase 1 portion of the trial highlighting the tolerability and high response rate of axatilimab in cGVHD patients refractory to multiple therapeutic agents were reported during an oral presentation at the American Society of Hematology Annual Meeting in December 2020. Updated results from the Phase 1 portion and preliminary results from the Phase 2 expansion portion of the study, which evaluated 1 mg/kg of axatilimab every two weeks, are expected to be presented at a medical meeting in the fourth quarter of 2021.
Enrollment continues in the ongoing global pivotal Phase 2 AGAVE-201 trial of axatilimab monotherapy in patients with cGVHD, with topline data expected in 2023. The companies also plan to initiate additional trials of axatilimab in patients with cGVHD in 2022, including a Phase 2 trial in combination with a JAK inhibitor in patients with steroid-refractory cGVHD. Beyond cGVHD, Syndax plans to commence a Phase 2 proof of concept trial of axatilimab early next year in patients with IPF, a serious, life-limiting orphan disease for which axatilimab could represent a much-needed treatment option with a novel mechanism of action.
About Incyte
Incyte is a Wilmington, Delaware-based, global biopharmaceutical company focused on finding solutions for serious unmet medical needs through the discovery, development, and commercialization of proprietary therapeutics.
About Syndax Pharmaceuticals, Inc.
Syndax Pharmaceuticals is a clinical stage biopharmaceutical company developing an innovative pipeline of cancer therapies. The Company's pipeline includes SNDX-5613, a highly selective inhibitor of the Menin–MLL binding interaction, axatilimab, a monoclonal antibody that blocks the colony stimulating factor 1 (CSF-1) receptor, and entinostat, a class I HDAC inhibitor.