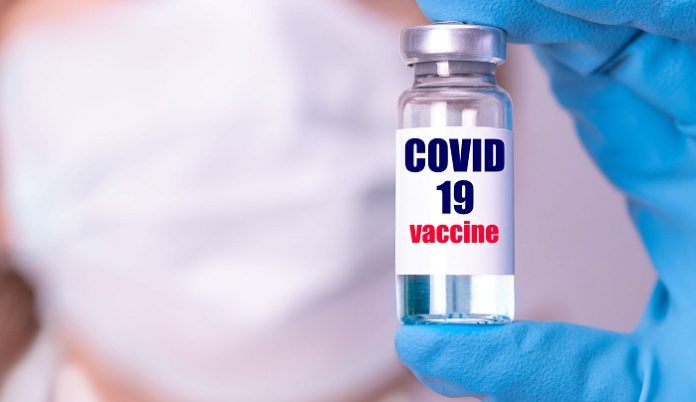 COVID-19 vaccine usage announcement by the UK has brought us to the brink where other countries too might jump on the bandwagon. Is it safe or are we rushing into things? We only hope that science triumphs over politics.
Are we heading towards another who sends the man to the moon first scenario or is this thinking of ours far-fetched? The British Government's announcement last week with regards to approval for Pfizer-BioNtech Covid vaccine for public use has not only brought in a lot of excitement and positive energy around the world but has raised eyebrows as well. Is it going to be a rush now of several other countries too jumping on the bandwagon and allowing the sale of vaccines? Well, that's something we need to wait and watch as the time passes by. Hopefully, decisions are not taken in haste and the end product that comes out stands completely in line with all the requirements of how a COVID-19 vaccine should fare when administered across scores of people.
The world is seeing this as a monumental approval, but the announcement has turned heads around as well. US's National Institute of Allergy and Infectious Diseases-NIAID Director, Anthony S. Fauci. M.D. has recently been quoted as saying that if one goes quickly and does the task superficially, people would not want to get vaccinated. According to him, the UK's regulatory authority did not do this carefully. Although he did apologize a day after, saying that he has great faith in the UK regulators.
The scientist fraternity has already warned against this rush for a COVID-19 vaccine terming the outcome to be unrealistic and crazy. In normal times, a vaccine takes 10 years to develop. Just imagine something that comes up within 12 months. A small issue may put the entire vaccine program in jeopardy. The fact is that when a vaccine development moves from science to politics, it does draw attention. That said, we see a hope of a possible successful outcome of COVID vaccine in the public domain due to the conviction with which the Scientists, UK Government and Regulator have come out in the open to administer it in full throttle and organized way.
The focus on the rapid development of the vaccine seems to be fuelled by political, financial and social pressures. The idea is however not to jump the gun but come out with a dosage which is safe and can be used by all. The rush to allow public usage of COVID-19 vaccines was apparent when just hours after UK's announcement, Russia too joined the club by going all out on the public distribution of Sputnik V. People may argue that all this has led to constructing a narrative that anything is better than nothing. It is also to be noted that the distribution of the vaccines is also going to be one torrid task which the regulators and authorities need to think about before making any such announcements.
We all are looking forward to having our lives back on track. But a substandard process surrounding the development of the vaccine or the consequences thereafter might as well harm us even more. What the UK has done by making this announcement is to build a path for others to follow. We only hope there is no place for a haphazard approach just to let others down because ultimately we are talking about human lives here.