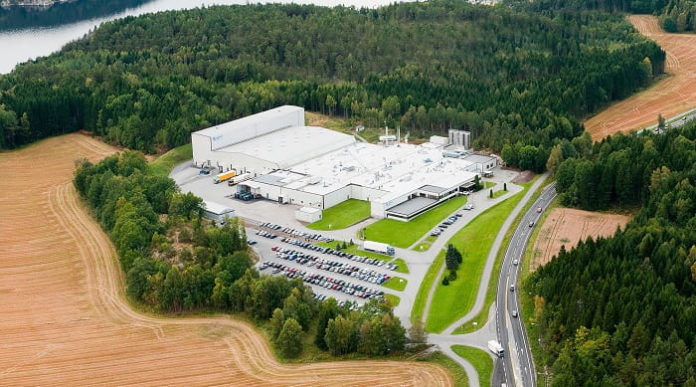 Prange Group and its affiliate Adragos Pharma have announced the signing of definitive agreements with Fresenius Kabi for the acquisition of the leading sterile pharmaceutical production site in Halden, Norway. As part of the transaction, Fresenius Kabi will strike a long-term supply agreement for products manufactured at the Halden site. This acquisition marks a significant milestone for both the Prange Group and Adragos Pharma expanding their global presence and adding significant capacity for sterile liquid manufacturing.
The Halden site, situated at strategic crossroads in Norway, is one of the largest and most advanced sterile production facilities in Northern Europe. The state-of-the-art capabilities include the production of IV bags, ampoules, blow-fill-seal technology, and other pharmaceutical dosage forms. The site was not only a cornerstone of Fresenius Kabi's manufacturing capabilities in the Nordics, but already caters to other prominent pharma customers as a contract manufacturer.
The Prange Group is a leading German family office with a long track record of successfully investing in and growing pharmaceutical companies and CDMOs. The Prange Group was invested in Adragos Pharma from the beginning and remains a cornerstone shareholder, reflecting a long-term commitment to the sector.
Otto Prange, Chairman of the Prange Group, shared his vision for the acquisition: "Our collaboration with Fresenius Kabi is a strategic step that resonates with Prange Group's commitment to quality and reliability in supplying our customers and in caring for patients globally. Through our partnership with Adragos Pharma, we are set to enhance the potential of the Halden site, which is a testament to the dedication of Halden's workforce. Recognizing the value of our employees, we are dedicated to fostering their expertise, ensuring that the legacy and integrity of the site continue to thrive."
Adragos Pharma has gained attention as Europe's fastest-growing CDMO and received several awards in recent years. Central to Adragos Pharma's growth is a strong emphasis on customer service and focus on highest manufacturing standards from production sites in Europe and Japan.
Dr. Andreas Raabe, Adragos Pharma's CEO, stated "The inclusion of the Halden site into Adragos Pharma's network is a fantastic addition to our network. Halden has a broad range of technologies and offers considerable expansion space that allows us to tailor our services to the specific needs of our customers. We will be positioning the site as one of Europe's premier sterile production facilities."
Dr. Hans-Christian Meyer, SVP Operations, at Fresenius Kabi stated, "This divestiture reflects our strategic decision to optimize our network and focus on our core areas of expertise. We are confident that the Prange Group together with Adragos Pharma are the right partners to carry forward the legacy of the Halden site."