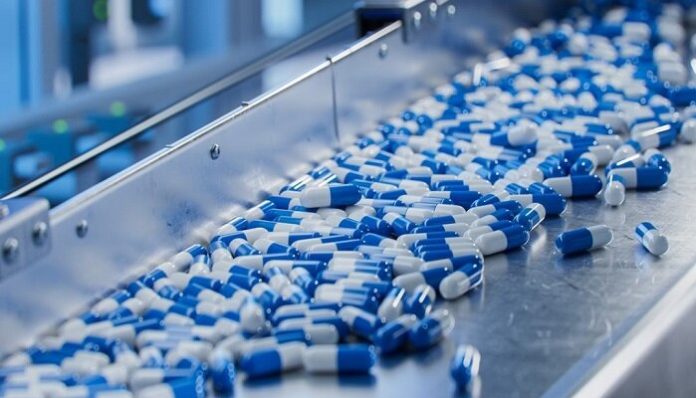 This is a fact: visibility when it comes to the worldwide supply chain happens to be of paramount importance. But there is another fact: the sheer volume and complexity of the data that is involved in global commerce can very well open doors to theft, fraud, as well as counterfeit goods.
The pharma sector has come under significant scrutiny in the last few years since many counterfeit drugs go on to infiltrate supply chain routes that happen to be legitimate.
As per the WHO, almost $83 billion worth of drugs that happen to be counterfeit are sold across the world every year. Out of this, 10% of medical products that happen to get sold in low- and middle-income nations are either fake or substandard. It is well to be noted that counterfeit products may as well carry the wrong mix of ingredients or different components altogether. There can also be forged data when it comes to their packaging, or the drugs or equipment might have been developed in an environment that doesn't meet the Good Manufacturing Practices that are laid down by WHO.
It is indeed a problem that can go on to mean life or death in cases of extreme nature. International logistic providers happen to have a duty so as to detect products that are fake as early as they can within the supply chain. This is where transparency comes into picture. In the case of supply chain players, a network that goes on to offer visibility all throughout not only develops customer confidence as well as trust, but it also aids them in being in sync with elevating regulations that happen to be stringent.
Serialization
There have been efforts made so as to regulate the counterfeit medical goods challenge in the market for decades. That said, the inelastic product demand makes the product very susceptible to counterfeiting.
Recent efforts to fight the problem have gone on to yield positive results. Serialization, which happens to be a unique serial number applied to each pharma product unit that happens to be saleable, has gone on to ease the detection, monitoring, as well as removal of counterfeit drugs from the supply chain in order to enhance the safety of patients.
With pre-packaged pharmaceuticals and ingredients coming from suppliers that are mostly stationed abroad, the products happen to be sourced, thereafter tested, and finally manufactured before being exported across multiple regions as well as supply chains. Serialization is designed so as to thwart the risks by gauging the medicine's authenticity and, most importantly, facilitate the recall of the product as and when it is essential. That said, with most of the regulations that are not designed for enforcement across the world, it is indeed not a cakewalk for supply chains that are complex.
Notably, government authorities as well as local authorities have gone on to make serialization regulations a mandatory part when it comes to the customs process for pharma goods, and hence any kind of holdup can go on to have an undesirable effect on the wider supply chain.
Significantly, some regions of the world have for long been advocates of pharma product serialization. The EU has very strict policies, like its falsified medicines directive that was introduced in 2011. The US, on the other hand, has gone on to enact its Drug Quality and Security Act in 2013, which makes it compulsory for manufacturers as well as trading partners to have functional electronic traceability systems for pharma drugs starting this year in November.
Nations across the Middle East have also gone on to launch their customised serialization systems of late. For instance, the National Health Regulatory Authority in Bahrain executed a blockchain-based traceability hub that's end-to-end for pharma goods, which is the first of its kind in the Gulf. The UAE, on the other hand, has launched Tatmeen, which is a highly advanced track as well as trace platform for pharma and medical supplies.
Countries like Kazakhstan, Uzbekistan, and Brazil have also gone on to make serialization systems as well as processes compulsory for products pertaining to pharmaceuticals in the past few months. In the case of logistic partners, getting to know and also comply with the regulatory gamut is critical so as to maintain a high level of transparency when it comes to the supply chain.
Digitalization
The effective use of technology as well as digital systems can go on to make navigating the stormy waters a lot smoother. The fact is that investment in technology can go on to enhance the track and trace of pharma products, thereby removing counterfeit products from the distribution network and also helping the supply chain move forward.
Importantly, technology can make sure that a benchmarked as well as global approach when it comes to serialization is achieved. With so many nations imposing their own regulatory frameworks to fight counterfeit pharmaceutical drugs, connecting serialization data within a centralized database can make sure that countries across the world are compliant with regulations.
With the data being stored on cloud servers that are easily accessible, the stakeholders of the supply chain, right from manufacturers to logistic service providers as well as distributors, have total product visibility, regardless of its location at any given time. Apart from this, other verticals like food and beverage, tobacco, and FMCGs are at present looking to get the same legal requirements, and hence knowledge when it comes to managing serialization functioning can go on to support operations of similar nature.
Digital platforms elevate supply chain transparency. They can very well allow partners in the supply chain to maintain the confidence of customers in a period when the regulatory framework happens to be very strict and complex.
It is notable that the expectations of customers have changed in the past few years, especially during COVID-19. Serialization as well as digitalization are indeed making long strides in ensuring that the pharma supply chain is completely safe, enveloped, and, at the same time, crystal clear.