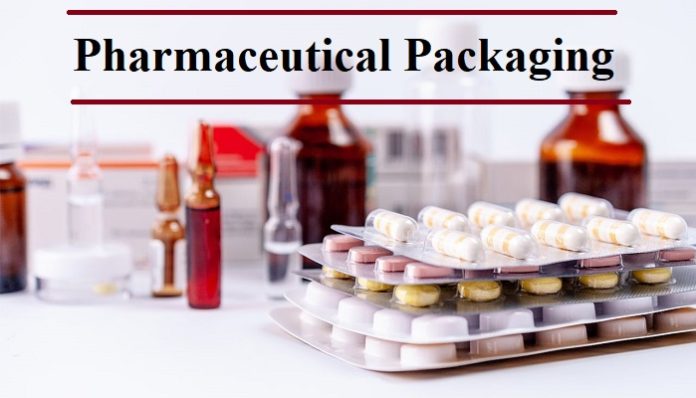 According to a study that was conducted by Grand View Research 1, the global pharmaceutical packaging market is all set to grow at a CAGR of 9.7% from 2023 to 2030. The surge in pharmaceutical packaging is a result of the growth in the sector, which can be attributed to the growing usage of pharma in developing nations, the population that's aging, and the reshoring trend throughout the US. It is worth noting that the country is the largest market for pharmaceuticals across the world.
There are analysts who are predicting that the pharma sector will be one of the strongest and most robust performers in 2023–2024, even if there's a recession knocking on the door. There are many economists who believe that a downturn is likely to take place, particularly if the Federal Reserve keeps growing the interest rates. A weaker economy can go on to have a positive impact by growing the employee retention, as individuals are less tilted to switch jobs in uncertain times. However, it will not be assisting in addressing the ongoing hiring challenges that are projected to be there all throughout the rest of the decade. Automation is mostly seen as a worthwhile investment because of the rising interest in AI, digitalization, as well as robotics 2.
As per one of the reports, AI is no longer only a future concept, even though its use is not yet widespread. It is well to be noted that almost all companies that are adopting AI recognize the major role that digital tools happen to be playing in improving data collection as well as reducing manufacturing downtime. AI and ML go on to play a crucial role in supporting consistent and regular manufacturing practices that are considered a significant trend in waste reduction, efficiency improvement, as well as line speed enhancement. Digital tools can also help reduce human error and also enhance precision in tasks such as fill and finish, workflow integration, as well as anti-counterfeiting 3.
Apart from this, digital tools help in improving the capacity to document as well as distribute supply chain data to regulators, facilitating compliance with regulations like Annex 1. This regulation goes on to establish a criterion to reduce the possibility of contamination in aseptically filled products. CEO Andreas Raabe from Adragos Pharma, a contract development and manufacturing organization based in Munich, explained that automation in fill or finish can effectively address numerous issues when it comes to meeting requirements while at the same time enhancing production efficacy. While digitalization goes on to offer numerous advantages, it is imperative to acknowledge the presence of many barriers, such as the need to ensure data integrity and security, the challenge when it comes to identifying suitable software solutions, the associated costs, and also the absence of strong corporate leadership 3.
The Global Market Insights report says that the use of robots is expected to significantly rise by 2032. These robots go on to offer various advantages like precision, effectiveness, rapidity, compatibility with customized packaging, and the ability to lessen human involvement when it comes to sterile product lines. The robot's adoption for picking and placing products goes on to offer several benefits, like it helps conserve floor space and also simplifies the inspection process, in addition to supporting tracking and tracing functions. 4
The usage of a joystick to telemanipulate the robot goes on to reduce the need for human intervention and also has the potential to create a closed system 5.
Well positioned for growth
The sectors that are most likely to experience the most rapid expansion involve inhalable biologics, long-acting injectable formulations as well as connected devices. A precisely 50% of the respondents went on to confirm that their company is currently involved or planning to be involved in the development, manufacturing, or packaging of inhaled drugs 3.
According to the vice president of marketing & business development at TurboFil Packaging Machines, Deborah Smook, nasal delivery is becoming more common in various pharma verticals. TurboFil Packaging Machines has introduced the Mini-Monoblock MDN-50 system so as to simplify the packaging process for multi-dose nasal products. The nasal spray container system has the capability to fill, seal, as well as cap containers at a maximum rate of 50 pieces per minute. It has a compact footprint, allowing it to occupy minimal space. Additionally, it can be easily integrated with a checkweigher and wraparound labeler. 6
The capacity for fast absorption and also high bioavailability of biologics delivered through the nasal passage or lungs is a main factor contributing to the robust growth of inhalable drug delivery devices. Dry powder inhalers as well as nasal delivery devices are considered the primary packages that are very popular. There is a significant interest in the development of sustainable reusable inhalers and inhalation devices for vaccine delivery.
Suppliers are actively engaged when it comes to developing more sustainable designs actively. Aptar Pharma has gone on to develop the APF-Advanced Preservative-Free Futurity Metal-Free Nasal Spray Pump. This innovative pump is designed especially for nasal saline and other over-the-counter products. The APF Futurity Pump can be comfortably recycled as one piece when empty, sans the need to separate or detach any parts or materials, if used in mix with a high-density polyethylene, HDPE, or polypropylene container. The outcome happens to be an efficient recycling process and enhanced quality of recycled materials. The metal-free nasal spray pump 7 has been confirmed to be recyclable by Class AA certification from cyclos-HTP.
There are numerous challenges that go on to hinder the wider acceptance of inhalable biologics, such as concerns regarding patient safety, ensuring sufficient bioavailability, addressing the shorter duration of action of inhalable drugs, making sure of ease of use for patients, and also navigating the ever-changing regulatory landscape. The execution of the new EU Medical Device Regulation poses major regulatory challenges for manufacturers of drug-device combination products, which will result in delays in the approval and launch process as manufacturers will go on to face increased demands to document their manufacturing flow 3.
The development when it comes to new delivery systems for injectables is a rapidly expanding field. As per the survey, almost 50% of the respondents stated that their company is in the process of developing or has plans to develop manufacturing and packaging injectable formulations at present. 3
Connected devices go on to offer opportunities for personalized care. The benefits of this technology are enhanced patient adherence as well as compliance, and also support for remote monitoring and also data collection. Additionally, it has the capacity to enhance patient outcomes and, at the same time, reduce waste that's concerned with costly therapies. There are many obstacles that hinder widespread adoption when it comes to connected devices. These include concerns in terms of data control, the manner as well as location of data sharing, and also the decision between using single-use or reusable devices. Developers face challenges like manufacturing costs, cybersecurity, patient hesitancy, as well as regulations 3.
Sustainability 
In response to growing consumer as well as regulatory demands for less environmental impact, the pharma industry is continuously working towards implementing more sustainable manufacturing as well as packaging practices. According to the survey, almost one-third of respondents have not yet begun making sustainability enhancements. However, the pharma industry is making rapid progress when it comes to adopting sustainable practices, which has in it the increased utilization of recycled materials in secondary packaging, the adoption of energy-efficient technologies, and also the development of drug delivery systems that are more environmentally friendly 3. There happens to be a growing interest in compostable materials as well as PET containers made from renewable, plant-based materials 1.
As per a study carried out by Aptar Pharma in 2022, a large majority of respondents, i.e., 77%, went on to express the importance of purchasing recyclable products. This is often achieved through the use of monomaterial designs, such as the Polyfoil MMB 545/645 tube from Neopac, which has been endorsed as fully compatible with the European rigid HDPE recycling stream. The tube structure makes use of a thin film barrier layer instead of the usual ethylene vinyl alcohol barrier layer, thereby ensuring that recyclability is not compromised. The outcomes indicate that recycled tube material can be used in high-end or closed-loop applications, with a maximum level of almost 25% 8.
Recycled content happens to be a desirable feature that goes on to promote circularity and is expected to gain more importance in pharma packaging. This is particularly relevant if the European Commission's laid-out amendment to its Packaging and Packaging Waste Directive goes on to be accepted. The proposed amendment looks to upgrade the directive into a comprehensive regulation while at the same time establishing higher sustainability criteria for packaging materials. The pharma industry would likely be given longer deadlines, but this regulatory change may encourage the industry to make use of more recycled materials in order to comply with stringent sustainability rules 9. Glass containers, as well as certain PET containers as well as secondary packaging, contain post-consumer recycled content 1.
As per a report published by PMMI, The Association for Packaging and Processing Technologies, as well as AMERIPEN, the surge in recycled content relies on three key factors: improved collection, better sortation techniques, and also increased capacity for end-of-life reprocessing.
In order to achieve a circular economy and, at the same time, meet these objectives, it will be necessary to implement policy changes. According to the report, the key to success will be the establishment of:
Extended producer responsibility (EPR) programs.
Ensuring universal access to recycling as well as composting services.
To reduce consumer confusion and also promote consistent communication among stakeholders, it is important to establish standardized norms.
Consider alternatives to material bans in order to identify the most suitable packaging option for each specific application.
Government should increase its investment in programs that aim to improve packaging design and waste management for greater efficiency.
The purpose of data collection is to measure as well as benchmark the performance of a circular packaging economy.
A reusable infrastructure 10
Reusables, especially in case of secondary and distribution packaging purposes, appear to be a promising component of a circular economy. That said, there is a lack of infrastructure, and investment is required to establish reverse logistics systems that can offer consumers convenient, safe, as well as hygienic collection points. In addition, it is essential for production lines to be equipped with the required tools and facilities so as to effectively clean and reuse packaging materials. The expenses associated with developing as well as expanding an infrastructure for reusable items present a major challenge. In order to foster innovation, it is crucial for a diverse group of stakeholders to come together and also develop a collaborative strategy10.
Although there is a strong interest when it comes to sustainability, the high cost associated with sustainable materials as well as practices presents a significant obstacle. However, there are survey respondents who opine that the implementation of digitalization throughout the manufacturing process can go on to contribute to sustainability initiatives. Fausto Artico, the Global R&D Tech Head as well as Product Director of Innovation and Data Science at GSK, highlights the fact that with the rise in automation of processes, it becomes simpler to execute environmentally friendly optimizations. He adds that when data science is employed to monitor and also record all activities within the systems, it goes on to provide valuable insights into identifying as well as quantifying waste and also pinpointing its specific locations.3
References
Grand View Research. Pharmaceutical Packaging Market Size & Share Report, 2030, grandviewresearch.com. Market Study (accessed Sept. 28, 2023).
PMMI, Business Intelligence, a division of PMMI The Association for Packaging and Processing Technologies. Guidance in an Uncertain Economy–Gauging the Risks Going Forward 2023-2024. Market Study. June 2023.
Easyfairs. Connect in Pharma. The Future of Pharma Production, Manufacturing and Packaging Trend Report. 2023.
Global Market Insights. Pharmaceutical Robots Market Size, Share and Industry Analysis Report, Regional Outlook, Growth Potential, Competitive Market Share & Forecast, 2023–2032. Market Study. Pharmaceutical Robots Market Growth | Forecast, 2023-2032. gminsights.com (accessed Sept. 28, 2023).
Stäubli Tec-Systems GmbH Robotics. Robots with a Laser Focus on Pharma. Press Release. Sept. 18, 2023.
TurboFil Packaging Machines. TurboFil Introduces Inline Filling & Capping Machine for Multi-Dose Nasal Dispensers. Press Release. July 29, 2023.
Aptar Pharma. Aptar Pharma Launches First Metal-Free Highly Recyclable Nasal Spray Pump, Press Release. Jan. 20, 2023.
Neopac. Neopac's 'Polyfoil® MMB 545/645' Tube Receives a RecyClass Recyclability Approval. Press Release. Feb. 23, 2023.
TekniPlex Healthcare. TekniPlex Healthcare to Lecture on Pharma-Grade Recycled Plastics at Pharma Packaging & Labeling Innovation Forum. Press Release. Sept. 7, 2023.
PMMI, The Association for Packaging and Processing Technologies, and AMERIPEN (the American Institute for Packaging and the Environment). 2023 PACKAGING COMPASS: Evaluating Trends in U.S. Packaging Design over the Next Decade and Implications for the Future of a Circular Packaging System. Report. April 18, 2023.