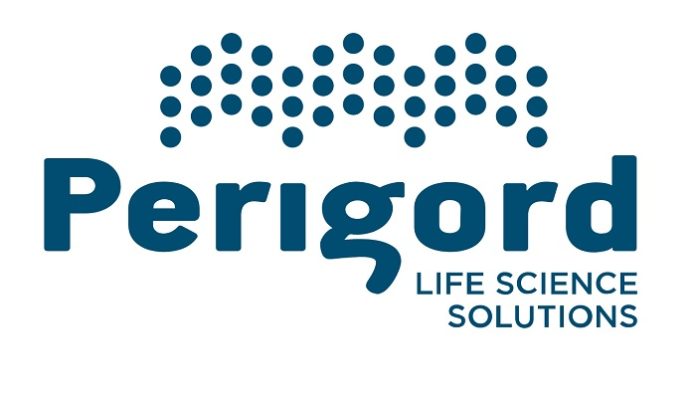 Perigord confirms, that in achieving its latest certification ISO 27001, that they are the only Global provider of Artwork Management Systems (AMS) to the Life Science industry to be certified by BSI to ISO 27001, ISO 9001 and PS 9000
ISO 27001
is the most widely recognised information security standard prepared and published by the International Organisation for Standardisation (ISO), and the International Electrotechnical Commission (IEC). The standard not only provides companies with the necessary know-how for protecting their most valuable information, but being certified to ISO 27001 also proves to customers and partners that the holder of the certification safeguards all data to the highest recognised standard, and ensures that they implement, monitor, maintain, and continually improve their Information Security Management System (ISMS). Conforming to and exceeding the specifications set out in the ISO 27001 standard lies at the core of Perigord's approach to fulfilling and managing information security responsibilities across its business. It proves the completeness and rigor of security controls Perigord has deployed, providing clients with class-leading levels of assurance around their data security. Certification was achieved following an assessment by the independent certification body BSI. 
"As a global business working with and supporting global pharmaceutical organisations to bring new and innovative treatments to market, we recognise our responsibility to maintain the highest level of quality, service and data security, not only for our clients but for the patients they serve. Protecting and ensuring the smooth transfer of key information, keeping the patient at the centre of everything we do and speeding up time to market is a key driver for us as a business.
Achieving certification to ISO 27001 is a significant accomplishment for Perigord and demonstrates to our customers and partners that the company prioritises security management controls and verifies our approach to information security. The rigorous audit undertaken in order to achieve certification confirms that we are committed to the highest levels of data security and marks one more step in our efforts to demonstrate the company's transparency.
 In these uncertain times, achieving certification to these standards provides our clients with a comfort factor and accelerates their regulated supplier qualification process and is a major advantage when they have no choice but to remote audit".
Martina Forristal
Global Head of Quality at Perigord Life Science Solutions
"With business and private lives spanning international borders and networks, the protection of data is a real global challenge. More and more people and organisations are sharing processes and resources around the world and it is becoming increasingly critical that businesses that are part of this ecosystem operate to the highest standards and maintain class-leading information security systems. As the CEO of Perigord, and working alongside Martina and the global quality team, I am totally committed to ensuring that our business keeps up to date with the latest best practice and that it increasingly takes a leadership position in the implementation of these practices across the supply chain. I am extremely proud that we have achieved our latest certification and applaud the Quality and IT teams for their efforts".
Alan Leamy
CEO Perigord Life Science Solutions
"BSI enables people and organisations to perform better. We share knowledge, innovation and best practice to inspire trust for a more resilient world. As the digital transformation emerges, protecting personal records and commercially sensitive information has never been more critical. Achieving certification to ISO 27001 demonstrates that Perigord has a robust approach to managing information security and building resilience for the future. We would like to congratulate Perigord for achieving certification to ISO 27001 and look forward to working with the organisation to achieve certification to different standards in the future."
Willy Fabritius 
Global Head Information Security and Business Continuity BSI
Certification is publicly available in the BSI Directory and on the

Perigord website here

. The ISO 27001 certification demonstrates best practice when it comes to information security and management to protect information (which may include customer data).
About Perigord
Servicing the Life Science industry from our Global Centres of Creative and Packaging Excellence in Europe, Asia and North America, Perigord helps Life Science companies design, manage and deliver their packaging, marketing communications and digital assets around the globe, from centres of "Creative and Packaging Excellence" across Europe, Asia and North America.
Our services cover six core disciplines: Strategic Consultancy, Packaging Artwork and Labelling, Creative and Digital, Strategic Outsourcing – BPS, Managed Services and Software Solutions.
Patient safety and risk mitigation are our primary focus: our culture of operational excellence, GMP/GAMP compliant processes and the development of our Integrated Management Systems are all guided by this principle.