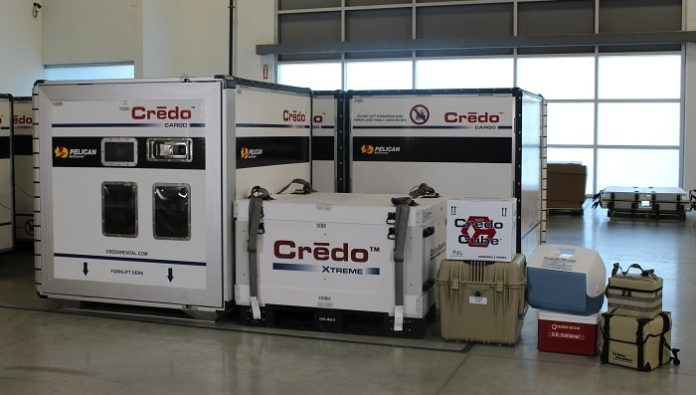 Peli BioThermal, the global name in temperature controlled solutions, announces a new module available now on its School of Cool™ online learning platform. The newest module available in the platform introduces customers and distributors to reusable and single-use shippers, including parcel and bulk shippers.
"Especially for those who are new to temperature controlled solutions, packaging options can prove overwhelming," said David Williams, President at Peli BioThermal. "Our new module will help users simplify options and pinpoint the best shippers for different use cases."
Throughout the rest of the year, Peli BioThermal will launch a new module each quarter. Modules will include:
An overview of the CredoTM on Demand rental program with discussion of how it works and the advantages of renting temperature controlled packaging
An introduction to dry ice shippers, including how they prevent temperature excursions to ensure temperature-sensitive materials maintain deep frozen temperature ranges
An analysis of total cost of ownership that includes key cost factors and their business impacts
Launched late last year to meet the growing demand for virtual education, School of Cool helps customers and distributors build proficiency in temperature controlled solutions, including technologies, trends, monitoring and regulations.
Peli BioThermal is a division of Peli Products, S.L.U., which is the European arm of Pelican Products, Inc., a portfolio company of Behrman Capital, a private equity investment firm based in New York and San Francisco.
About Peli Products
Peli Products, S.L.U. is the global leader in the design and manufacture of high performance protective cases, temperature-controlled packaging solutions, advanced portable lighting systems and rugged gear for professionals and outdoor enthusiasts. Their products are used by professionals in the most demanding markets including fire safety, law enforcement, defense / military, aerospace, entertainment, industrial and in numerous outdoor markets. Peli™ products are designed and built to last a lifetime. Headquartered in Torrance, CA, Pelican Products, Inc. operates in 25 countries, with 23 international sales offices and twelve manufacturing facilities across the globe.
About Peli BioThermal
Peli BioThermal Ltd. offers the widest range of temperature controlled packaging and service solutions to the global life sciences industry. The company is the recipient of two Queen's Awards for Enterprise: International Trade in 2018 and Innovation in 2017. The company's products ensure that delicate biological materials arrive intact and effective, despite exterior environments. Peli BioThermal is dedicated to developing innovative products designed to fulfil the complex needs of the global life sciences industry. The company's customers benefit from its extensive expertise in ensuring that temperature stability is maintained throughout the distribution chain. The company also offers a complete portfolio of services and software to support end-to-end temperature-controlled packaging asset management. Outside of Europe, the company does business under the name Pelican BioThermal LLC.