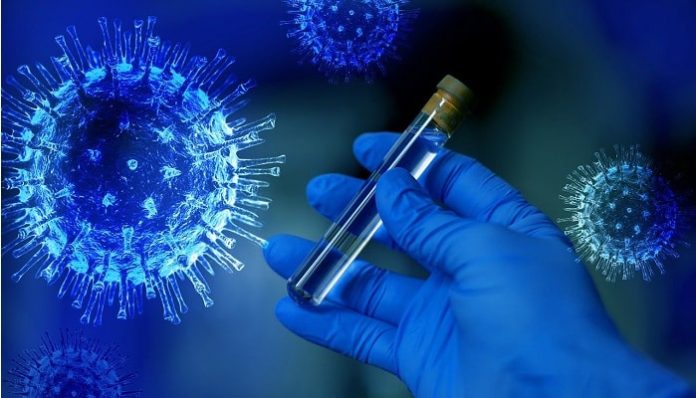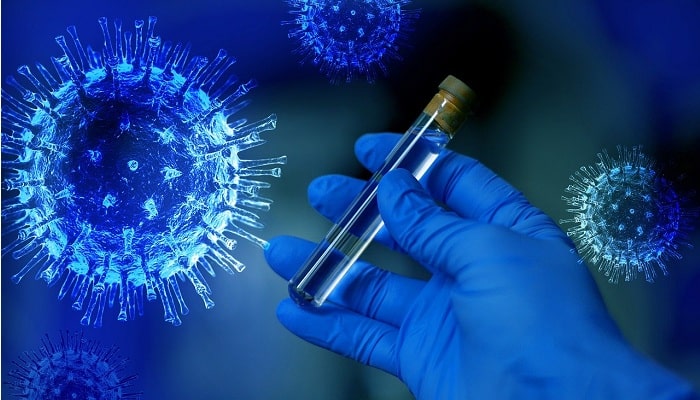 NeuroRx, Inc. and RELIEF THERAPEUTICS Holding AG, and the Quantum Leap Healthcare Collaborative of San Francisco announce that NeuroRx and QLHC have signed a Clinical Trial Participation Agreement for the inclusion of ZYESAMI™ in the I-SPY COVID-19 Clinical Trial.  Quantum Leap is the sponsor of the I-SPY COVID-19 Trial, a platform trial that is assessing multiple drugs for the treatment of patients with Critical COVID-19 who are hospitalized or in intensive care units. ZYESAMI™ will be included as one of the first drugs targeting Respiratory Failure in critically ill COVID-19 patients.
The inclusion of ZYESAMI™ in the I-SPY COVID-19 Trial follows a request from the U.S. Department of Health and Human Services and the Department of Defense for investigational drugs capable of targeting the most acutely ill patients with COVID-19.  ZYESAMI™ has been granted Fast Track designation by the U.S. Food & Drug Administration (FDA) for the treatment of Critical COVID-19 in patients with Respiratory Failure.
In December 2020, Dr. Robert Kadlec, HHS Assistant Secretary for Preparedness and Response, issued a public statement that "Through our Operation Warp Speed partnership, we have worked feverishly with private industry to develop and make treatments available to reduce hospitalization, either shortening the length of stay or treating people with mild or moderate COVID-19 infections before they have to be hospitalized. While we're making significant progress, treatments to save lives of the sickest patients, such as patients in intensive care or on ventilators, remain an urgent need."
I-SPY is a platform clinical trial that uses a similar protocol as a traditional clinical trial, but that compares multiple investigational agents combined with a "backbone" of the standard of care.  The trial is designed to rapidly identify those agents that have a large impact on reducing disease severity, including reduced mortality, reducing or avoiding time on ventilation and other longer-term comorbidities. Patients receive one of several products being studied and the results then are compared to the current standard of care.
"We are excited to be collaborating with NeuroRx, an innovative company developing agents that have the potential to significantly impact the time to recovery and mortality in these severely ill COVID-19 patients," states Dr. Laura Esserman, one of the lead investigators of the I-SPY COVID-19 Trial. "Our adaptive platform trial setting is the ideal type of study to follow a trial that has findings suggesting agent effectiveness. We have the ability to independently verify impact, as well as test different modes of delivery in a pandemic timeframe."
"We at NeuroRx, together with our partners at Relief, are honored to have been selected by Quantum Leap for inclusion in the I-SPY trials platform. This will enable us to gather data on the use of inhaled aviptadil in the treatment of Critical COVID-19, as a complement to data on the use of intravenous aviptadil in the phase 2b/3 trial we are just concluding. We also hope to demonstrate in a second phase 2b/3 trial that aviptadil can be given in a more convenient mode of administration and show benefit in patients who are able to self-administer inhaled medications," said Jonathan C. Javitt, MD, MPH, CEO and Chairman of NeuroRx.
About ZYESAMI™ (RLF-100™: aviptadil)
ZYESAMI™ (RLF-100™: aviptadil) is a formulation of Vasoactive Intestinal Polypeptide (VIP) that was developed based on Prof. Sami Said's original work at Stony Brook University, for which Stony Brook was awarded an FDA Orphan Drug Designation in 2001. VIP is known to be highly concentrated in the lungs, where it inhibits coronavirus replication, blocks the formation of inflammatory cytokines, prevents cell death, and upregulates the production of surfactant. FDA has granted IND authorization for intravenous and inhaled delivery of aviptadil for the treatment of COVID-19 and awarded Fast Track designation. ZYESAMI™ is being investigated in two placebo-controlled US phase 2b/3 clinical trials in respiratory deficiency due to COVID-19. Since July 2020, more than 300 patients with Critical COVID-19 and Respiratory Failure have been treated with RLF-100™ between the two FDA-cleared protocols (randomized and expanded access).
About NeuroRx, Inc.
NeuroRx draws upon more than 100 years of collective drug development experience and by former senior executives of AstraZeneca, Eli Lilly, Novartis, Pfizer, and PPD. In addition to its work on ZYESAMI™, which has been awarded FDA Fast Track designation (previously RLF-100™: Aviptadil), NeuroRx has been awarded Breakthrough Therapy Designation and a Special Protocol Agreement to develop NRX-101 in suicidal bipolar depression and is currently in Phase 3 trials. Its executive team is led by Prof. Jonathan C. Javitt, MD, MPH, who has served as a health advisor to four Presidential administrations and worked on paradigm-changing drug development projects for Merck, Allergan, Pharmacia, Pfizer, Novartis, and Mannkind, together with Robert Besthof, MIM, who served as the Global Vice President (Commercial) for Pfizer's Neuroscience and Pain Division.
About RELIEF THERAPEUTICS Holding AG
Relief focuses primarily on clinical-stage programs based on molecules of natural origin (peptides and proteins) with a history of clinical testing and use in human patients or a strong scientific rationale. Currently, Relief is concentrating its efforts on developing new treatments for respiratory disease indications. Its lead drug candidate RLF-100™ (aviptadil) is being investigated in two placebo-controlled U.S. phase 2b/3 clinical trials in respiratory deficiency due to COVID-19. Relief also holds a patent issued in the United States and various other countries covering potential formulations of RLF-100™.