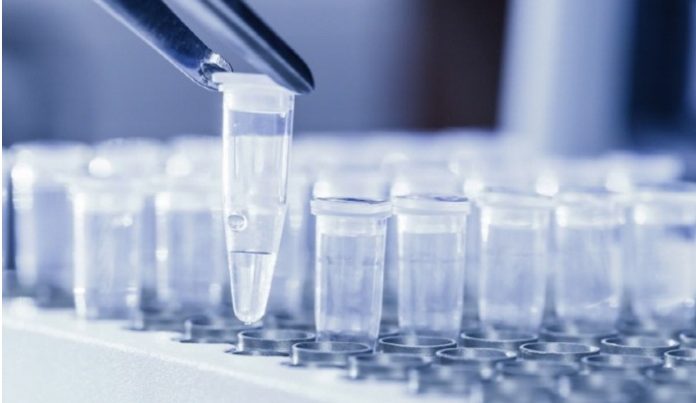 The U.S. government has agreed to purchase a minimum of 100,000 doses of bamlanivimab (LY-CoV555) 700 mg and etesevimab (LY-CoV016) 1400 mg together, Eli Lilly and Company announced. Bamlanivimab and etesevimab together recently received emergency use authorization for the treatment of recently diagnosed, mild to moderate COVID-19 in patients who are at high risk of progressing to severe COVID-19 and/or hospitalization. Additionally, the National Institutes of Health (NIH) recently updated the COVID-19 Treatment Guidelines to recommend the use of bamlanivimab plus etesevimab for the treatment of outpatients with mild to moderate COVID-19 who are at high risk of clinical progression.
The purchase agreement is for $210 million and doses will be delivered through March 31, 2021. The U.S. government will have the option to purchase up to an additional 1,100,000 doses through November 25, 2021, under the same terms as the base agreement and subject to agreement from Lilly, product availability and the medical need in the U.S.
This purchase adds to the supply of neutralizing antibodies already available for use in the U.S. The government has already committed to purchase a total of 1,450,000 doses of bamlanivimab alone, which includes more than 1 million doses that have been delivered and an agreement to deliver 450,000 additional doses by March 31, 2021. The government has said it will provide neutralizing antibodies at no out-of-pocket cost to patients, although healthcare facilities may charge a fee for the product's administration.
"Every day, thousands of Americans are diagnosed with COVID-19, with many at high risk of progressing to more severe disease. In our clinical trials, Lilly's neutralizing antibody therapies significantly reduced the risk of hospitalizations and death," said David A. Ricks, Lilly's chairman and CEO. "The NIH recommendation provides additional guidance to clinicians treating high-risk patients with COVID-19, who now have another treatment option that could keep more people out of the hospital and save lives."
Lilly will begin shipping these additional doses immediately. The federal government directs the distribution of bamlanivimab alone and bamlanivimab and etesevimab together. Additional details can be viewed at the online federal dashboard and healthcare facilities can order directly from the distributor here.
For more information about the use of bamlanivimab alone and bamlanivimab and etesevimab together, contact Lilly's 24-hour support line at 1-855-LillyC19 (1-855-545-5921). Patients and physicians can visit covid.infusioncenter.org or the HHS Therapeutic Distribution locator to find a potential treatment location, or visit combatcovid.hhs.gov to find out more about antibody therapy.
About Eli Lilly and Company
Lilly is a global health care leader that unites caring with discovery to create medicines that make life better for people around the world. We were founded more than a century ago by a man committed to creating high-quality medicines that meet real needs, and today we remain true to that mission in all our work. Across the globe, Lilly employees work to discover and bring life-changing medicines to those who need them, improve the understanding and management of disease, and give back to communities through philanthropy and volunteerism.