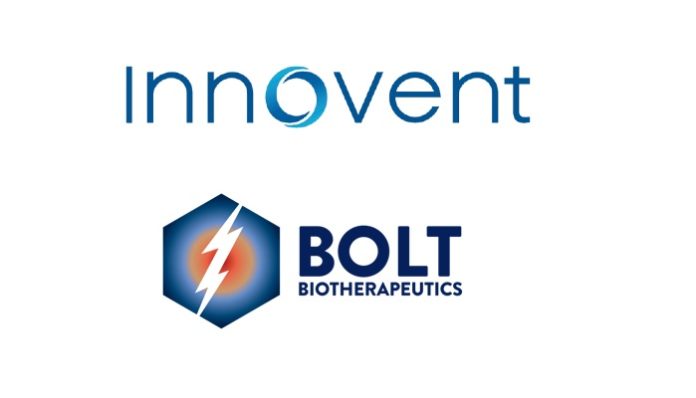 Innovent Biologics, Inc., a biopharmaceutical company that develops, manufactures and commercializes medicines for cancer, metabolic, autoimmune and other diseases, and Bolt Biotherapeutics, Inc., a clinical-stage biotechnology company pioneering a new class of immuno-oncology agents, entered a collaboration to research and develop three new anti-cancer therapeutic immune-stimulating antibody conjugate (ISAC) candidates.
The companies will leverage Innovent's therapeutic antibody portfolio and discovery capability against undisclosed oncology targets in combination with Bolt's ISAC technology and myeloid biology expertise to create three new cancer treatments. The Boltbody ISAC platform combines a tumor-targeting antibody, a stable non-cleavable linker, and a proprietary immune stimulant. Boltbody ISACs unite the precision of antibody targeting with the power of innate and adaptive immune system response.
Innovent has the rights to all three programs in Greater China, and retains an option to license global rights for one program, as well as rights for all territories except North America for another program. Bolt retains the option to license global rights outside of Greater China for one program, and North American rights for another program. Innovent is responsible for all R&D costs through clinical proof-of-concept (POC).  Upon review of the initial clinical proof-of-concept data, the companies can exercise licensing options for continued development and exclusive commercialization rights. Bolt will receive $5 million upfront and a possible future equity investment of up to $10 million. Both companies are eligible to receive additional milestones and royalties.
Dr. Yong Jun Liu, President of Innovent Biologics, stated, "We are very excited about the potential for the Boltbody ISAC platform to generate best-in-class approaches treating multiple tumor types. Bolt has spent several years building and optimizing this platform, which we can leverage to expedite the development of important new products. We look forward to working together with Bolt to bring innovative therapies to patients as soon as possible."
"Innovent is a leader in the development of innovative antibody therapeutics for the treatment of cancer, with advanced research and development teams and an expanding commercial infrastructure in China. We look forward to collaborating with Innovent on the development of novel ISAC anti-cancer therapeutic candidates," said Randall Schatzman, Ph.D., CEO of Bolt. "Our preclinical and early clinical studies have demonstrated  the safety and efficacy of the ISAC approach and the benefits of stimulating both the innate and adaptive arms of the immune system in the fight against cancer."