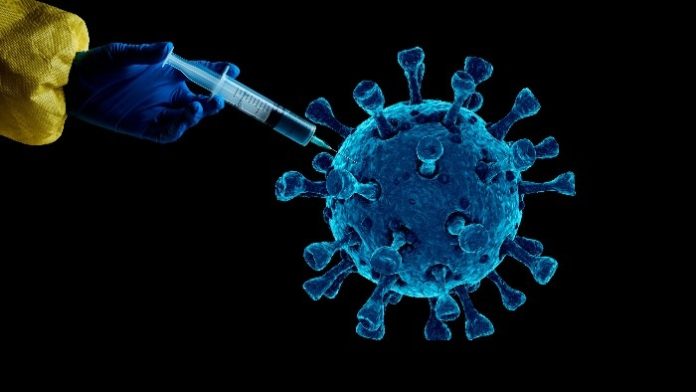 The Global Coalition for Adaptive Research (GCAR) in collaboration with Amgen and Eisai Co., Ltd., announced enrollment of the first patient in the immune modulation domain of REMAP-COVID, a sub-study of REMAP-CAP (A Randomized, Embedded, Multifactorial, Adaptive Platform trial for Community-Acquired Pneumonia) that tests multiple interventions for the treatment of patients hospitalized with COVID-19. Amgen's apremilast and Eisai's investigational eritoran are being evaluated as potential therapeutic agents.
REMAP-CAP was developed to test treatments for severe pneumonia both in non-pandemic and pandemic settings. In February 2020, REMAP-CAP rapidly pivoted to its pandemic mode (the REMAP-COVID sub-study), as per its original intent, to incorporate additional potential treatment regimens specifically targeting COVID-19 and to expand enrollment to COVID-19 patients. This trial is a multicenter, randomized platform study, with treatments tested within groupings or "domains" based on pathway or mechanism of action.
The trial is being conducted in the multi-hospital UPMC (University of Pittsburgh Medical Center) health system along with over 20 hospitals in the United States. Additional global sites across the trial network will follow. University of Pittsburgh is serving as the U.S. Regional Coordinating Center.
"Partnering with the biopharmaceutical industry to be able to efficiently test well-understood targeted agents is critical to understanding treatment paradigms for COVID-19 patients," says Derek Angus, MD, MPH, FRCP, U.S. Principal Investigator of REMAP and Chief Healthcare Innovation Officer, UPMC Health System. "Today's announcement marks an important milestone in the collaboration between industry and the scientific and academic community to work collectively to evaluate potentially promising therapies to support patients hospitalized with COVID-19."
Amgen's apremilast is an oral drug which inhibits the activity of PDE4 (Phosphodiesterase 4), an enzyme found in inflammatory cells in the human body. By inhibiting PDE4, apremilast is thought to modulate the production of inflammatory cytokines and other mediators, which may prove helpful in inhibiting the inflammatory response associated with the signs, symptoms and pulmonary involvements observed in some COVID-19 patients. Apremilast is currently approved for use in more than 45 countries as an oral treatment for inflammatory diseases including moderate to severe plaque psoriasis, psoriatic arthritis and oral ulcers associated with Behcet's disease.
"Amgen believes that, based on its mechanism of action, apremilast might help prevent the respiratory distress seen in moderate to severe-stage adult COVID-19 patients," said David M. Reese, M.D., Executive Vice President of Research and Development at Amgen. "We are proud to be joining REMAP-COVID, which is an important and innovative effort utilizing a platform approach and has the potential to rapidly identify whether apremilast may improve health outcomes for patients hospitalized with moderate to severe COVID-19."
Eritoran is Eisai's in-house discovered and developed investigational TLR4 (Toll-Like Receptor 4) antagonist created with natural product organic synthesis technology. It is a structural analogue of Lipid A, which is an activator of endotoxins of bacteria. It has been previously observed to be safe in 14 clinical studies including a large Phase 3 randomized trial in severe sepsis. It is expected to suppress inflammation and increasing in severity caused by COVID-19 by inhibiting the activation of TLR4, which is found in the most upstream of various cytokine gene expression signaling that causes the cytokine-storm.
"Eisai is pleased to participate in the groundbreaking REMAP-COVID effort, and we expect that this study will generate important insights about eritoran's potential to possibly improve health outcomes for patients with moderate and severe COVID-19," said Lynn Kramer, M.D., FAAN, Chief Clinical Officer, Neurology Business Group, Eisai Co., Ltd. "As part of our human health care mission, we are committed to making a difference for patients, their families and health care professionals across the globe."
Global Coalition for Adaptive Research (GCAR) is the US Sponsor of REMAP-COVID and is guiding efforts to facilitate the inclusion of multiple pharma partners in REMAP-COVID globally.
"GCAR is delighted to utilize our expertise in implementing and overseeing innovative trials to collaborate on this important effort," shared Meredith Buxton, PhD, Chief Executive Officer of GCAR. "We are committed to working closely with pharma and the REMAP Network to identify new effective treatments for patients with COVID-19 by serving as US sponsor of this important and innovative platform trial."
About Amgen
Amgen is committed to unlocking the potential of biology for patients suffering from serious illnesses by discovering, developing, manufacturing and delivering innovative human therapeutics. This approach begins by using tools like advanced human genetics to unravel the complexities of disease and understand the fundamentals of human biology.
Amgen focuses on areas of high unmet medical need and leverages its biologics manufacturing expertise to strive for solutions that improve health outcomes and dramatically improve people's lives. A biotechnology pioneer since 1980, Amgen has grown to be the world's largest independent biotechnology company, has reached millions of patients around the world and is developing a pipeline of medicines with breakaway potential.