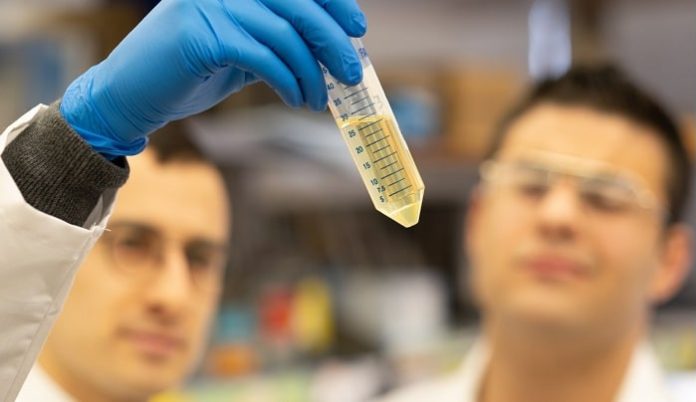 The Feinstein Institutes for Medical Research, the research arm of Northwell Health, has formally joined a national network formed by Mayo Clinic to collect convalescent plasma from patients previously identified with COVID-19, but no longer symptomatic.
The US Food and Drug Administration (FDA) has outlined enrollment criteria. To be considered to participate, a person must have tested positive for COVID-19 as documented by a laboratory test and currently be symptom free. If interested in donating, patients can register their names at the Feinstein Institutes' Convalescent Coronavirus Patient Registry. Participants will then be referred for plasma collection at a New York Blood Center site. Donors will also be given the opportunity to participate in future COVID-19 research projects.
The Feinstein Institutes will initiate a clinical trial to investigate the therapeutic benefit and safety of donated plasma that contains antibodies to SARS-CoV-2 (the virus that causes COVID-19) from a convalescent – someone who has recovered from the virus. Plasma carries blood components within the human body and, when separated, is a light yellow liquid. This plasma will be injected into someone who is being hospitalized with COVID-19 and being treated at North Shore University Hospital (NSUH) or Long Island Jewish Medical Center (LIJ), in hopes the infused antibodies will ward off infection. Additional Northwell Health hospitals will be able to administer plasma in the near future.
"Plasma therapy dates back to the 1890s and has had a historical impact on outbreaks of diseases like measles, mumps and influenza," said Craig Devoe, MD, associate professor at the Feinstein Institutes and lead investigator of the clinical trial. "In this trial, we hope to garner the help from thousands of people who recovered from COVID-19 to see if their blood can play a useful role in combatting this deadly virus, and we urge those able to donate, to please do so."
Thousands of patients have been hospitalized for COVID-19 and since been released from Northwell Health hospitals; these patients now have the unique opportunity to donate their plasma for this clinical trial and help others. Every one plasma donor can help three COVID-19 patients. Donors can undergo repeat plasma collections as often as every seven days.
Additionally, in order for Feinstein Institutes scientists to better understand the immune system response to COVID-19 for future research, including the investigation of a potential vaccine, those who visit the Convalescent Coronavirus Patient Registry at Northwell.edu/CombatCOVID will be urged to consent and participate in future ongoing research projects at the Feinstein Institutes.
"As history has shown, medical science has the ability to develop powerful therapies that control and eradicate deadly viruses. Convalescent plasma for COVID-19 may be one such therapeutic approach," said Kevin J. Tracey, MD, president, and CEO of the Feinstein Institutes. "We are eager to team up with Mayo Clinic and the network to collaborate on this novel, experimental therapy, and urge those who can donate to our research to please do so – your participation may help thousands in need."