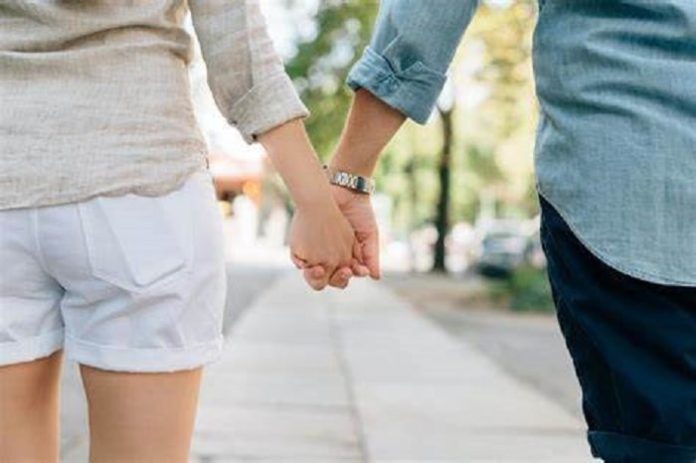 The human body is a perfect assembly consisting of many parts that work in perfect harmony. Each of them has its own responsibilities and performs its function. Hormones are like managers of that circuit, responsible for the proper functioning of all these parts. They control and coordinate most of your basic bodily functions, from digestion and appetite to metabolism and libido. Also, they are responsible for the smooth communication of the body with the big boss – the brain.
The human body is made up of a complex system of chemical messengers. They play a critical role in maintaining bodily functions. Their levels naturally fluctuate throughout a person's life. But in some periods like adolescence or menopause, these levels are significantly imbalanced, causing adverse effects.
Hormonal Imbalance
The human body produces hormones to regulate several bodily processes. When something messes that up, people can feel many unpleasant symptoms. As these bodily chemicals are responsible for controlling heart rate, appetite, sleep patterns, and body temperature, any disruption can trigger some health issues.
Hormonal imbalance can have significant effects on a person's overall health and well-being. These can be mild and expected, such as menopause, premenstrual syndrome, and perimenopause. But some can be rather annoying, such as acne or sugar cravings. And some symptoms of hormonal imbalance can really change your life for the worse. These are hair loss, weight gain or loss, and insomnia.
But it seems that this condition is not widely accepted. Instead, the symptoms of hormonal imbalance are often dismissed as stress from everyday living. So if you suspect this condition, don't guess; it's best to talk to your physician. If you're right, you will likely need to undergo lab testing.
Your doctor will examine your blood to assess hormonal levels and rule out other health conditions contributing to your imbalance. One of the treatments used in Maryland clinics that should correct these imbalances is bioidentical hormone replacement therapy or BHRT.
What Is BHRT?
Whenever doctors suspect hormonal imbalance, they prescribe 'replacement' therapies to ease symptoms of this condition. Until a few years ago, these were synthetic substances. Nowadays, more and more physicians recommend BHRT as a natural solution to hormone problems.
Various methods of this therapy are available. But their main goal is to restore the natural balance in human bodies. Along with BHRT, your healthcare provider may prescribe supplement intake, a personalized diet, and fitness recommendations to improve your overall health.
Bioidentical vs. Synthetic Replacements
Synthetic and bioidentical hormones are similar to their human counterparts. Both are lab-made, but with a significant difference. It's their source. Bioidentical hormones are plant-based, which is why they can mimic human hormones. Because of their similarity, they are safe and don't cause any adverse effects. In fact, these replacements can even prevent disease.
The FDA has approved some forms of bioidentical replacements, but many products are still awaiting approval. Until then, it's not safe to buy BHRT remedies over-the-counter; do that only with a doctor's prescription. Complex bioidentical hormones should be safer and more effective than synthetic ones. Yet, FDA and most doctors warn that these claims still have to be proven.
Benefits
BHRT is a revolutionary medical treatment that aims to replace depleted or imbalanced hormones in patients of all ages and health conditions. It uses natural plant compounds in the process of replication to aid the treatment. Patients can apply their treatment either through pellets placed under the skin, pills, or topicals.
Before taking bioidentical hormone therapy in Maryland, patients undergo tests for hormone levels. Then, doctors create a personalized plan to correct their imbalance based on the results. Because these matters should meet an individual's needs, compounding pharmacies prepare customized the dosages based on the doctor's prescription.
After the treatment, patients with hormonal imbalance may experience increased energy and stamina, improved sleep, and enhanced focus. Besides, BHRT uses natural plant-based compounds, so there's minimal risk of serious complications.
Treated Conditions
Bioidentical hormones mimic the body's own hormones, so they can improve immune system function and reduce the risk of serious health problems. Some unofficial studies suggest that BHRT can even relieve pain and cancer symptoms. Yet, further researches are necessary.
Until new findings, experts in Maryland agree that BHRT is useful when hormonal levels naturally decline. So this treatment can be of great help for women in perimenopause or menopause. But this practice can be helpful for ladies of all ages. In fact, many younger women experience hormone imbalance symptoms, especially during and after pregnancy.
BHRT should increase estrogen levels and improve moderate to severe symptoms like hot flashes, excessive sweating, mood swings, weight gain/loss, sleep issues, impaired libido, etc. BHRT may also reduce their risk of developing severe illnesses like cancer and osteoporosis.
For cancer patients who have undergone estrogen-affecting treatments, BHRT effectively improves their overall well-being and quality of life. Also, many people with cancer have experienced relief from chemo side effects after taking BHRT therapy.
Delivery Methods
HRT has been in use for decades. But there have been some concerns about its risks. So modern science has created a safer alternative that mimics the body's hormones. It has almost the same chemical structure as humans and doesn't disrupt vital processes. Moreover, bioidentical replacements are safe to use for years without experiencing side effects, unlike synthetic ones.
Pellets are a common delivery method. They are tiny, about the size of a grain of rice. Once implanted into your body, they deliver a consistent dose of hormones without the highs and lows associated with other methods. That makes pellets a popular choice for patients.
Modern hormonal replacement treatments in Maryland are generally safe, but some findings show that BHRT may be more suitable for certain patients. Yet, its benefits and potential side effects are individual, so medical supervision when using this therapy is of utmost importance.