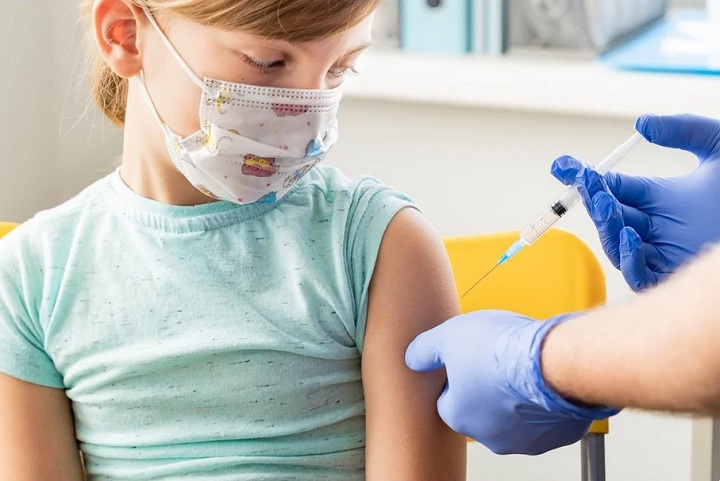 Britain has already been slow to vaccinate its 5-11 year olds, and they are now not vaccinating them as widely as the United States or Israel. NHS England has confirmed that children in the high-risk group will be the first to get the COVID-19 shot. Starting this week, Britain will initiate vaccinations for children aged between five and eleven years old. The confirmation comes from none other than the National Health Service-NHS, which is state run. With this, Britain will follow the footprint of the US, a few days back Dr Anthony Fauci, the chief medical advisor to the White House has gone on to confirm that FDA might as well approve the Pfizer and the BioNTech vaccine for children less than 5 years in the US anytime in February 2022.
The fact is that, although being vigilant across all its processes in the fight against the pandemic, Britain has been much slower than other countries in giving vaccination shots to its 5–11-year-olds. It is still not going ahead with vaccinating the age group more broadly, which, by the way, countries like Israel and the US have already started contemplating. In a statement released by the NHS, children who are under the clinical risk group umbrella or who are in the company of immunosuppressed people could avail of the first shot, which will be in line with the suggestions and advice issued in December 2021 by the Joint Committee on Vaccine and Immunisation.
Reassures Maggie Throup, who is the UK's vaccine minister, that parents and guardians must not be apprehensive as no new vaccine could be put on the table unless it was approved for its safety, effectiveness, and quality. She added that she would encourage as many parents as possible to get the jab for their wards.  As far as the composition is concerned, children will be administered a couple of ten-microgram Pfizer-BioNTech doses that will be equivalent to a third of an adult dose, The current spread trend puts light on the fact that infection is high among school children when it comes to England. The National Statistics Office had already predicted that around 12% of the younger lot would contract COVID-19 in the last week of January 22.