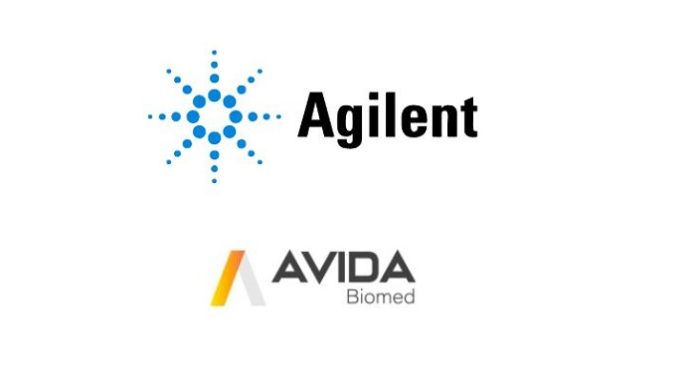 Agilent Technologies Inc. has acquired Avida Biomed, an early-stage life sciences company that develops high-performance target enrichment workflows with unique capabilities for clinical researchers utilizing next-generation sequencing (NGS) approaches to study cancer.
The acquisition complements Agilent's SureSelect portfolio and further augments Agilent's strategy to expand into the high-growth clinical research and diagnostics markets. The chemistries and assays from Avida Biomed are compatible with Agilent's automation platforms including Magnis and Bravo, which will facilitate efficient scaling of research experiments and routine sample testing.
Avida Biomed's genomics tools enable simultaneous genomic and DNA methylation profiling from a single sample without compromising sensitivity or specificity. The company's streamlined assay protocol, which also includes library preparation, can be completed in a single shift enabling fast turnaround of assay results. This automatable workflow has been validated for use with various sample types including liquid biopsy.
"The team of talented scientists and genomics industry veterans at Avida Biomed have created a best-in-class toolset that is highly complementary to Agilent's existing NGS offerings," said Sam Raha, president of Agilent's Diagnostics and Genomics Group. "We are thrilled to welcome the Avida Biomed team to Agilent. We're also very excited to be able to bring these powerful tools to our oncology customers around the world who are working to improve the understanding of cancer and the diagnosis and treatment of cancer patients."
Avida Biomed's technology will enable scientists working in precision medicine to develop new approaches for a variety of applications including biomarker discovery, patient selection for clinical trials, diagnosis and prognosis, therapy selection and disease recurrence.
"We are honored and excited to join forces with Agilent to bring our technology to market," said Shengrong Lin, CEO of Avida Biomed. "Target enrichment is key to conducting an in-depth analysis of gene targets of interest. We look forward to combining our resources and expertise to make our tools and techniques widely available to clinical researchers across the globe."