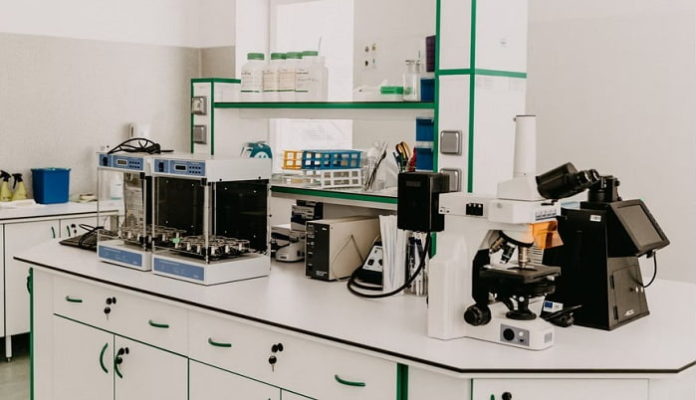 Choosing the right equipment for your lab is critical in ensuring high-quality service delivery. The speed and accuracy of the lab results largely depend on the lab equipment used. Every lab manager looks to purchase equipment and supplies that offer high performance and deliver accurate results on time. In this article, we'll outline six considerations when buying lab equipment.
1.   Budget
Your budget will highly inform your choice of lab equipment. Be specific on the amount you would wish to spend on the equipment before you start shopping for it. Take your time and research widely for suppliers offering your choice of equipment at competitive rates, better yet those that might have any sale promotions and discounts running.
Be careful not to compromise on equipment quality based on price. If your operating budget limits you from making any equipment purchases, consider the option of leasing lab equipment in SF. Leasing will cost you a fraction of the buying cost, with most companies having repair and maintenance costs included in the leasing cost.
2.   Brand and quality
Some brands are known to manufacture better quality and reliable lab equipment than others. Research on the most popular brands online and check out their customer reviews as well. That way, you know what to shop for and where. Note that most top brands may be costly and only available from specific, large labs. However, the evolving technology has seen the emergence of new and less popular brands come up, producing high-quality, durable, and efficient equipment that is easier to find.
3.   New or Used equipment
Lab equipment and supplies are available both as new and used. Buying new equipment can be expensive; you might also consider going for used, re-certified equipment. Apply caution when shopping for the used equipment, don't just focus on the price. Used equipment may be priced lower than the new ones, but you might end up spending more money later in repairs and reconditioning since there are no guarantees on their condition.
4.   Ease of use
The main reason behind buying good quality lab equipment is to make your research work easier and manageable. You should go for the kind of equipment that matches your skills set, and should your lab be understaffed, go for the advanced automated options that require fewer user interventions. Equipment that comes with too many complex features will complicate your work as well. Go for user-friendly equipment that supports the procedures you conduct in the lab with ease.
5.   Product features
Different brands may be producing the same equipment but vary widely on their technical features and specifications. A comprehensive evaluation and comparison of equipment features and specifications between different brands are necessary, so you can settle for the equipment that meets your needs best. Evaluate how much value they will add to your lab, the number of samples they can process, and how fast they process samples.
Consider the size of your lab too, see if it is spacious enough for the kind of equipment you would wish to acquire. Some bench-top models can save on space while also performing as efficiently as a large-sized one would.
6.   Warranty and after-sale services
To get all the details about the equipment you are interested in, speak to the manufacturer or seller. Find out if there are any known problems with the equipment, their warranty period, and the kind of support they provide after buying their equipment. Proper product warranty for the device and its components, reliable post-sales support can save you a lot of money and lab time.
Endnote
Buying lab equipment can be a daunting task even for experienced lab professionals. What remains constant is that you can't compromise on quality as this can compromise your service delivery and the integrity of your results. We believe these six tips will go a long way in helping you find the ideal equipment for your lab.