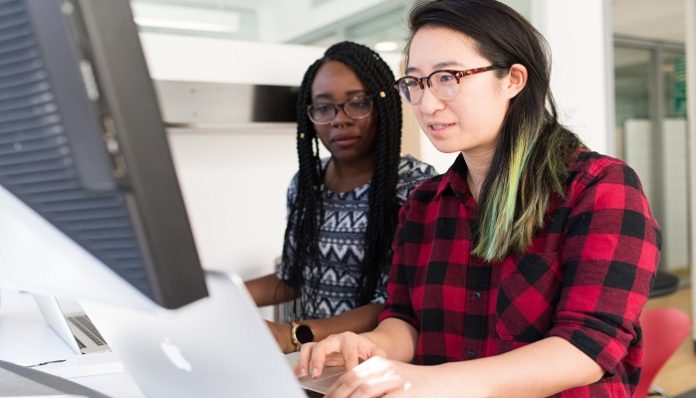 Hear us out, everyone: technology addiction is real. It's true that technology improves communication and enhances efficiency and productivity, but its overuse could be dangerous.
Increasing digitalization has been linked with depression and anxiety. Researchers noticed a sudden increase in depression, anxiety, and suicide rates among teenagers around the time smartphones soared in popularity.
While technology contributes to mental health issues, it is revolutionizing how we approach and tackle them. How? Through tech innovations.
Today, groundbreaking innovations are reshaping mental health care. The global mental health market, valued at $383.31 billion in 2020, is anticipated to grow at a CAGR of 3.5 percent and reach $537.97 billion by 2030. Therefore, now is the time to adopt tech innovations in your day-to-day operations.
In this article, we'll discuss some important tech innovations in healthcare that have impacted mental health care:
#1 AI-Powered Chatbots
Artificial intelligence (AI) has been dominating the digital landscape over the past few years. Of late, clinicians and therapists have discovered it as a powerful tool in delivering mental health care.
Nowadays, AI-powered chatbots are increasingly being used to offer advice and assist patients in the best possible way during their treatment. The chatbot algorithm comprehends the input and the patient's concern, after which it initiates a conversation.
AI-powered chatbots can help people cope with symptoms of mental health disorders by offering coping strategies. As these AI assistants are as good as humans at handing out advice, these can prevent suicides, comfort sexual assault victims, and help people quit smoking, reveals Zenger News.
Woebot and Wysa are notable examples of AI chatbots that are revolutionizing the mental health industry. These chatbots help patients practice cognitive behavioral therapy (CBT) techniques and cope with their symptoms between appointments.
#2 Teletherapy
While it has grown in popularity in the last few years, teletherapy or online therapy has been around since the 1950s. Teletherapy has been a game-changer in mental health care because it has made therapy accessible for everyone, especially those living in underserved or remote areas.
Around 38 percent of Americans have used telehealth services to meet a mental health professional, reveals a new nationwide poll by the American Psychiatric Association (APA). The news release further states that an estimated 59 percent of Americans say they would make use of telehealth services for mental health care.
About 66 percent of young adults between 18 and 29 years of age favored using telehealth for mental health services. A handful of older adults aged 65 and above also said that they would prefer telehealth for mental health care to in-person visits.
Further, the introduction of therapy practice management solutions has made teletherapy convenient. The best therapy practice management solution comes integrated with an online appointment scheduling feature that lets therapists set up sessions at a time convenient for both the client and themselves.
One significant upside of practice management software is that therapists can conduct online therapy sessions from anywhere in the world. This feature makes therapy practice management solutions excellent for tele-therapists, traveling therapists, and those who want to offer telehealth services to a broader client base, notes Owl Practice.
What's more? Therapy practice management solutions are HIPAA-compliant, which means patients' data will be safe and secure.
#3 Wearables
Wearable devices like smartwatches have gained immense popularity, and why not? They track calories, heart rates, sleep patterns, and the number of steps you walk in a day.
But did you know that wearable devices are now capable of measuring physiological and behavioral factors? Breakthrough advancements in scientific innovations have made it possible for wearables to interpret bodily signals and step in to help wearers when necessary.
Wearable devices have emerged as a promising tool in depression research. Numerous studies have shown that data obtained by wearables offer valuable insight into depressive symptoms. A meta-analysis reported that HRV or heart rate variability is lower in patients with depression, even in the absence of concomitant cardiovascular disease.
A recent study reveals that some medically used wearable devices like the Empatica E4 can monitor changes in the severity of depression symptoms in patients.
This wearable device comes equipped with an electrodermal activity (EDA) sensor, a PPG sensor, an optical thermometer, and a three-axis accelerometer. As such, this wristband measures heart rate, peripheral skin temperature, electrodermal activity (EDA), and motion and sleep characteristics.
The data collected by Empatica E4 comes in handy in understanding the severity of depressive symptoms in patients.
Wrapping Up
Thanks to talented tech workers and innovative thinkers, technology has transformed the mental health landscape in remarkable ways.
The introduction of wearable devices, telehealth services, and AI chatbots has made mental health care more accessible than it was in the past. Digital pills, virtual reality solutions, and prescription video games are other tech innovations that are changing the face of mental health care.
It is because of technology that people living in remote or faraway locations can seek mental health care from the comfort of their homes. As technology continues to evolve, we shall witness more groundbreaking developments in mental health care.