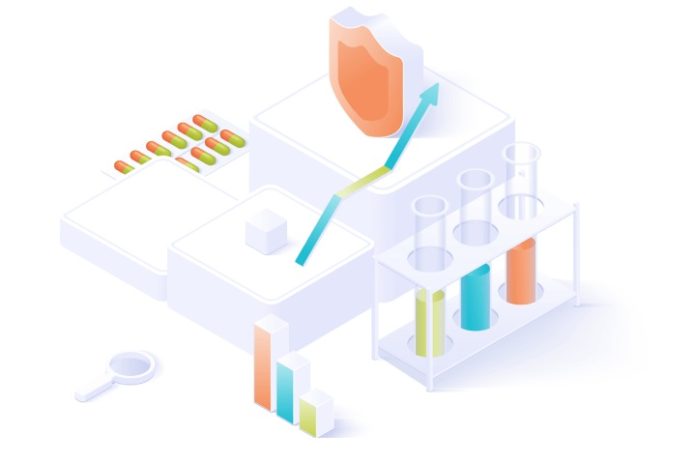 Phesi Inc., a data-driven provider of AI-powered clinical development analytics products and solutions, has analyzed data from 209,860 hepatitis B (HBV) and C (HCV) patients, from 940 trial arms/cohorts to build a picture of the "typical" patient and identify patient demographics. Hepatitis is an ongoing, major public health crisis and represents 14% of all deaths from infectious and parasitic diseases: 296 million people worldwide are living with HBV and 58 million worldwide are living with HCV. For the last 18 months, infectious disease research has been rightfully focused on COVID-19, which has shown how quickly trials can be conducted and reviewed. The industry now needs to apply these learnings to other pandemics and epidemics impacting patients around the world and utilize the extensive data available to solve these.
"The World Health Organization (WHO) has outlined its goal and roadmap to eliminate hepatitis by 2030. Nine years is not long and for us to achieve this globally it will be critical to apply accurate patient data," commented Dr Gen Li, Founder and President at Phesi. "Sponsors must also ensure the patient population of trials to research new therapies and potential cures is truly representative of the patients this disease impacts across the world."
The racial profiles between data on HBV and HCV patients in the analysis differ significantly. There were 45% Caucasian and 23% Asian among HBV patients. HCV patients were predominantly Caucasian (79%). However, many more trials have been conducted in North America and Europe, rather than in the WHO regions of the Western Pacific, Africa, the Eastern Mediterranean and South-East Asia, where the burden of HBV is currently highest. This must change; in order for treatments to be developed efficiently and effectively, the clinical trials testing these new therapies must be accurately representative of the true patient population.
The patient profile also highlights further core differences between HBV and HCV patients, including (additional analysis is shown in table 1 and 2):
While hypertension and diabetes are the most common comorbidities, there is a significantly larger portion of HBV patients with diabetes (21%) and hypertension (51%), compared to HCV (11% and 27% respectively).
In HBV patients, the prevalence of hypertension may reflect the possible association with metabolic syndrome, particularly in older patients.
The average age of an HBV patient is significantly lower than the HCV patient (40 years compared to 48 years respectively).
Although there is no cure at the present time for HBV, most infected adults will fully recover. For HCV, there have been revolutionary advances in treatment with Direct-Acting Antivirals such as sofosbuvir; sofosbuvir-based regimens have shown cure rates of over 90%. This will drastically shift the patient demographics and reduce the length of the disease in this rapidly changing treatment environment.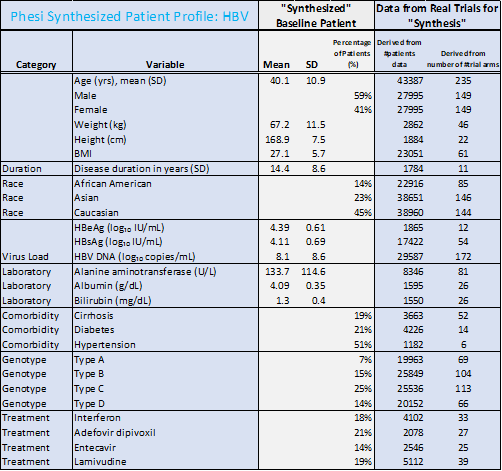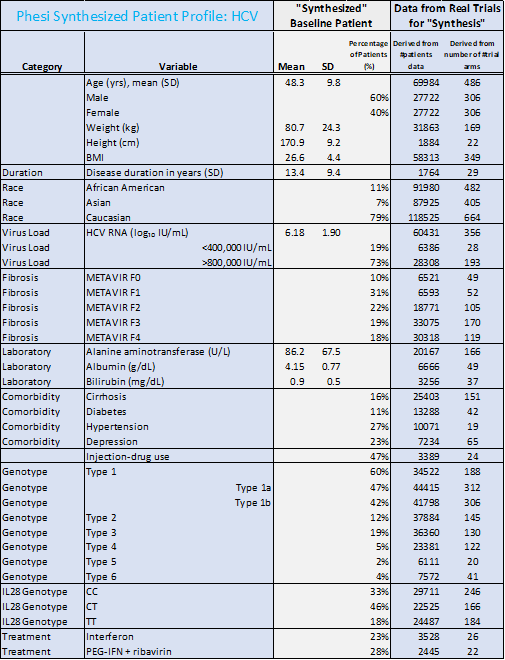 "We need to act now to find further affordable cures and therapeutics for other infectious diseases like hepatitis that affect many millions. This can only be done through a data-led approach and by applying the lessons of COVID-19 R&D," commented Dr Paul Chew, Chief Medical Officer at Phesi. "Our analysis illustrates a number of comorbidities associated with hepatitis and outlines the typical patient for each of these diseases. The industry needs to draw on this data and take advantage of it to make treatments available and accessible for all in need across the globe."