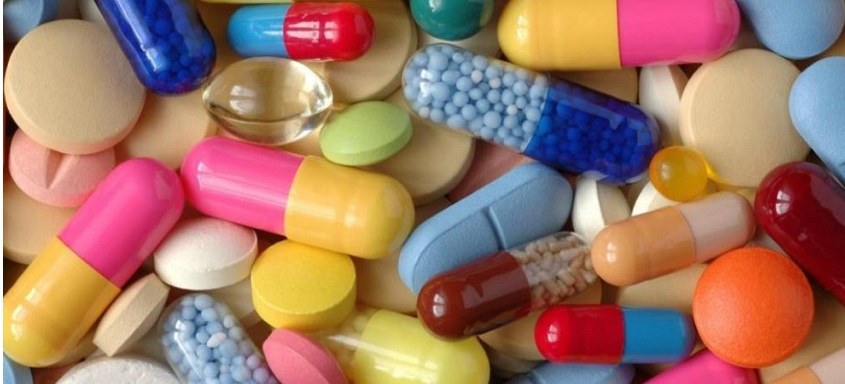 The Korean pharma market is experiencing significant growth in finished drug products, according to CPhI Korea. Over the last 12 months, market conditions have spurred a strong expansion in exports of finished formulations, driven primarily by an expanding domestic generics market.
South Korea's domestic companies are transitioning quickly to an export-oriented stance. According to the Korean Pharmaceutical Traders Association (KPTA), the export of domestic finished products is growing with a total volume of $2.6 billion in 2017. Domestic APIs are also seeing steady growth with a total volume of $1.6bn exported in 2017.
"The rapid internationalisation of Korea has occurred as a result of the competitive pricing in the large domestic generics market, which has made Korean exports increasing attractive. What we are now seeing is Korean companies targeting regional exports and even opening facilities overseas to capitalise on growth. As a result, we have seen a steady increase in international attendees and finished formulation companies" commented Laura Murina, CPhI Korea Brand Manager.
CPhI Korea – organised by UBM (part of Informa PLC) –  will host its fifth annual event at the Seoul COEX Convention and Exhibition Centre from 28-30 August 2018. The show is a bellwether of wider trends in the country and this year is set to launch finished dosage formulation (FDF) zone in response to the growing demand. Over 5000 executives from 50 countries and more than 175 exhibitors will attend what is becoming a regional distribution hub for Asian pharmaceuticals.
Additionally, in the last few years, co-located BioPh has become a focus of global and domestic attendee interest. South Korea is now a hot bed of biosimilar development and is on the cutting-edge of innovation with multiple European approvals.
Enhanced onsite features and new conference programmes at CPhI Korea 2018 will be dedicated to helping attendees navigate the Korean market and changing trends. The agenda explores the 'implementation of ICH Q3D for APIs', 'USA complex generic & biosimilar regulatory approval process', and emphasizing the internationalization of the market, a session from the PMDA on 'future perspectives of GMP in Japan'.
With many international companies also looking to register products in Korea, the event has partnered with the KPTA for 'meet the expert' sessions to facilitate increased international-domestic partnerships.
Murina added: "South Korea has an expanding reputation for delivering high quality pharma, and global companies are now taking advantage of quicker clinical trials, the niche biosimilar industry, and innovative local companies to develop partnerships.  As a result, the API sector will continue to grow steadily, with domestic companies increasing exports. However, we are simultaneously seeing international companies take advantage of changing regulations and demographics to enter the market."
For more information about CPhI Korea, please visit: https://www.cphi.com/korea/
Other notable features at CPhI Korea 2018 include:
Exhibitor Showcases provide exhibitors the opportunity to present their products, services, new launches, and news.
The Online Matchmaking System has been enhanced with a new provider and online tool to allow visitors and exhibitors to pre-arrange pharma specific, mutually beneficial meetings on-site or in the dedicated matchmaking area.
Hosted Buyer Programme: directly introduces pre-screened buyers to exhibitors at the event. Buyers are able to apply until July 27th and if selected, will receive free VIP access and 5-star accommodation.
Insight lounge: a special area for attendees to provide feedback as part of our commitment to improving the event. This allows us to work with our attendees and exhibitors to better understand the market, and specifically tailor future editions, networking opportunities and content – in direct response to the market's need.
About CPhI
CPhI drives growth and innovation at every step of the global pharmaceutical supply chain from drug discovery to finished dosage. Through exhibitions, conferences and online communities, CPhI brings together more than 100,000 pharmaceutical professionals each year to network, identify business opportunities and expand the global market. CPhI hosts events in Europe, Korea, China, India, Japan, South East Asia, North America, and the Middle East and Africa. Co-locating with ICSE for contract services; P-MEC for machinery, equipment & technology; InnoPack for pharmaceutical packaging; BioPh for biopharma; and Finished Dosage Formulation for every aspect of the finished dosage supply chain.  CPhI provides an online buyer and supplier directory at CPhI-Online.com.  For more information visit https://www.cphi.com
About UBM (and parent company Informa)
CPhI is organised by UBM, which in June 2018 combined with Informa PLC to become a leading B2B information services group and the largest B2B Events organiser in the world. To learn more and for the latest news and information, visit www.ubm.com and www.informa.com