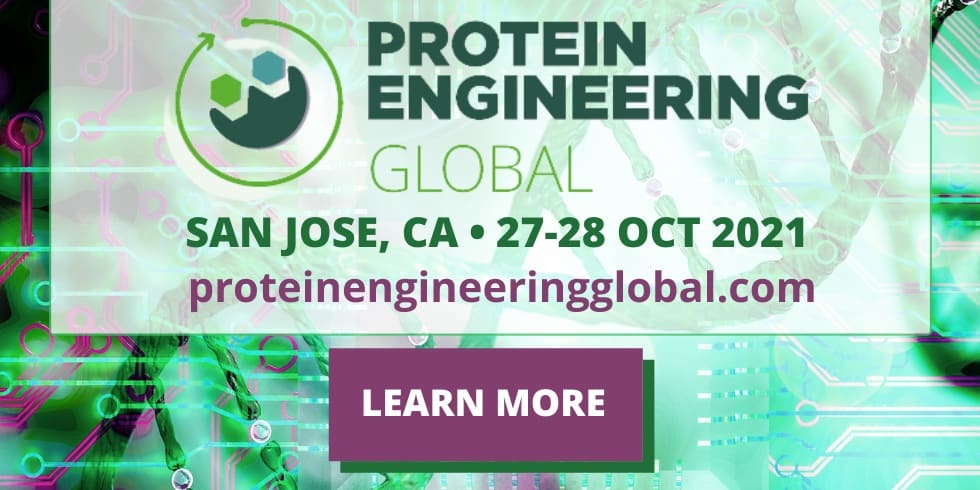 We are delighted to be hosting Protein Engineering Global 2 miles from San Jose International Airport SJC, and offer a special bedroom rate to the attendees of the Protein Engineering Congress:
$199 + tax per room per night – Please call +1 408-453-6200 and quote Kisaco research/Protein Engineering.
Event Name: Protein Engineering Global USA
Event Venue: Holiday inn San Jose- Silicon Valley 1350 North 1st Street SJ, CA 95112
Event Date: 27th – 28th October 2021
Event website link: www.proteinengineeringglobal.com/
Event Organizer Name: Kisaco Research
Communication number (with country & area code): +44 020 3696 2920
Email ID: events@kisacoresearch.com
Social Media Link's: www.linkedin.com/showcase/protein-engineering-series
The series brings together a global audience and global lineup of biocatalyst and protein modifications specialists to share how to implement the new technologies. With the applications growing across pharmaceutical, flavour & fragrance, consumer goods, food & beverage, and agrochemical sectors, we have created a protein and enzyme engineering platform that will allow the community to improve capabilities to industrialize sustainable enzyme products and increase product efficiency globally.
Understand the challenges and requirements of the industry in their internal R&D projects to support scale-up processes, next-generation mutant library screening, or knowledge of machine learning and AI to optimize biocatalysts for industrial applications.
Expand your commercial opportunities and market growth by learning what new industry sectors are seeing the benefit of enzyme engineering to synthesize unprecedented molecules of interest and engage and network with these industries to form new third-party collaborations, allowing you to advance your market growth.
Demonstrate advancements in your service capabilities by actively promoting the work of your technical teams through bespoke webinar opportunities, presentations, and interactive discussion with the industry.
Download agenda: https://hubs.ly/H0T0d1h0