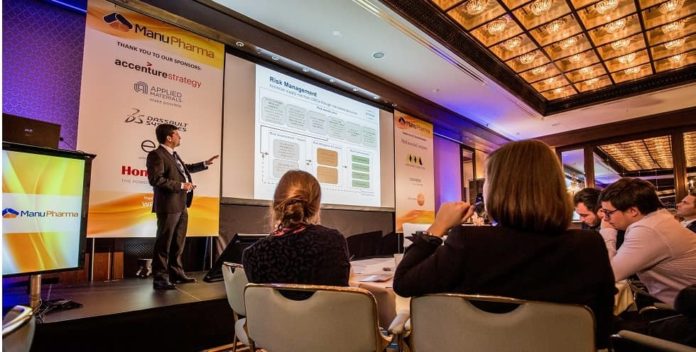 ManuPharma is the World's most senior advanced pharma manufacturing conference. Tackling both small molecule and biologics manufacturing challenges at a strategic level, it allows senior pharma manufacturing decision makers to meet, benchmark, and learn from real examples – delivered by the best in the industry.
ManuPharma2019 will bring together 180+ Heads of Manufacturing, Heads of Tech Ops, Directors of IT (Manufacturing) and Site Leads and 50+ manufacturing thought leading speakers over 2 value packed days.
Download the agenda to discover how pharma are driving projects in Industry 4.0 & Smart Manufacturing; Digitalisation; Innovative Tech & Operations Transformation and Continuous Manufacturing.
As a proud partner of the event, we are pleased to offer you an exclusive 15% discount off the current price to attend,   using our code:WPT19
Agenda:http://bit.ly/33qD5E5 
Bookings:http://bit.ly/2KEiGCQ
Book your place online here: http://bit.ly/2KEiGCQ