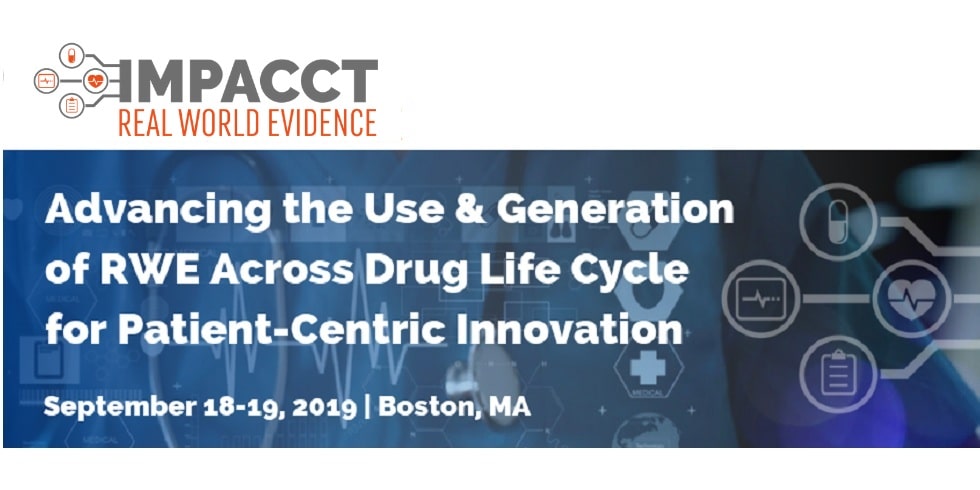 The 7th Annual IMPACCT: Real World Evidence provides top innovators and leaders in the RWE space with a comprehensive industry forum dedicated to supporting and advancing the generation and utilization of real world evidence across drug life cycle, from clinical development to commercialization.
Join your peers and leading experts for a collaborative, open discussion aiming to tackle key challenges to accelerate the meaningful implementation of real world evidence approaches to enhance clinical R&D outcomes, drive patient-centricity, and maximize the success of launch and commercialization activities.
Real world evidence is at the root of an ongoing and critical transformation in medical care. By incorporating data from the real world into their development programs, drug developers are now able to drive more patient-facing outcomes, by supporting it with effective evidence-based decision-making across the product life cycle.
Join this collaborative discussion platform that brings together stakeholders from functions across clinical development, HEOR, regulatory and medical affairs, epidemiology and RWE, to overcome key challenges to define and implement a meaningful evidence generation plan that can effectively enhance clinical R&D, support regulatory submission and decision-making, and ultimately drive commercial success.
Event Name: 7th Annual IMPACCT: RWE Summit
Event Venue:  Aloft Boston Seaport District 401-403 D St, Boston, MA 02210
Event Date: 18-19th September 2019
Event website link: https://impacct-rwe.com/?utm_source=external-world-pharma-today&utm_medium=pd/listing/backlink&utm_campaign=13403-rwe-world
Organizer Name: Hanson Wade
Communication number (with country & area code): (+1) 617 455 4188
Email ID: info@impacct-rwe.com
Social Media Link's: @IMPACCT_RWE