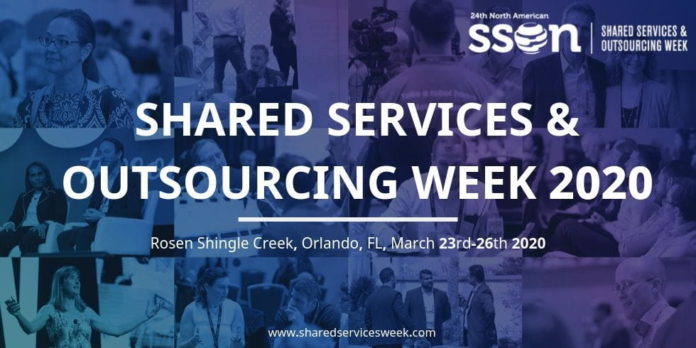 The 24thShared Services & Outsourcing Week is the place for the business services industry to come together to celebrate their success and prepare for the future. Business leaders and their teams will be traveling to Orlando to join us at the Rosen Shingle Creek Hotel from March 23rd to the 26th for ongoing training and skill development while they also strategize for the upcoming operating years.
Celebrate women in business with the #SSOWomen campaign that has been created for women in business services to build relationships, support and inspire one another, and find practical solutions to the myriad of challenges women face in the workplace.
This year, we are bringing the "O" back to SSOW, with a full 1.5 days dedicated to the Future of the Outsourcing industry.
Celebrate your team at the Shared Services & Outsourcing Impact Awards Gala, recognizing your outstanding performance among all shared services organizations
Attend the CFO Boardroom, an invitation-only forum for strategic financial decision-makers to come together to discuss the future of their organizations and their enterprise-wide financial transformations.
Learn more:
For more information on speakers, sessions, and workshops take a look at our agenda here >> https://bit.ly/2lYPyxx or email geena.monaco@iqpc.com
Registration : https://bit.ly/2m0oNJ5
Event Name: 24th Annual Shared Services & Outsourcing Week
Event Venue: Rosen Shingle Creek, Orlando, FL
Event Date: March 23rd-26th, 2020
Event website link: www.sharedservicesweek.com
Event Organizer Name: IQPC
Communication number (with country & area code): (1) 212-885-2713
Email ID: geena.monaco@iqpc.com
Social Media Link's: