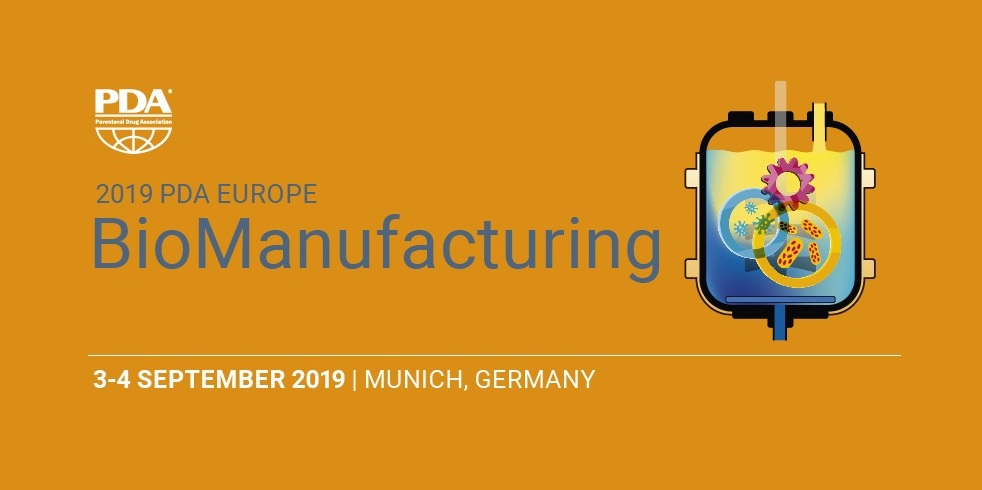 Inaugural 2019 PDA Europe BioManufacturing Conference in Munich, 3-4 September 2019.
Over the past 40 years, biopharmaceutical products have become increasingly important medicinal tools for human and animal healthcare. Recognizing the critical role that manufacturing plays in enabling pharmaceutical innovation and the important synergies connecting different product platforms, PDA Europe will be introducing its inaugural BioManufacturing Conference in Munich/Germany. The conference will provide a forum to present innovative approaches and discuss hot topics related to product, process and analytics spanning a variety of biopharmaceutical product classes.
In three parallel tracks, high-level researchers, industry experts, and regulatory representatives will come together to cover a broad range of essential topics, including continuous manufacturing and recent updates to the ICHQ13 guideline, the advantages of single use technologies in manufacturing, and innovative approaches to microbial control!
Hear representatives from EDQM and the Dutch, Swedish, and Danish Medicines Agencies share their perspectives on accelerated access, the guidance on post approval changes (ICH Q12), and recent advancements in test methods and join the distinguished regulatory panel discussion on current hot topics such as the EMA 2025 Regulatory Science Strategy!
Event name: 2019 PDA EUROPE BioManufacturing
Event Date: September 3-4 2019
Event Venue: Sheraton Munich Arabellapark Hotel, Arabellastrasse 5, Munich, Germany
Organizer Name: PDA Europe
Event Link: https://www.pda.org/global-event-calendar/event-detail/biomanufacturing-conference