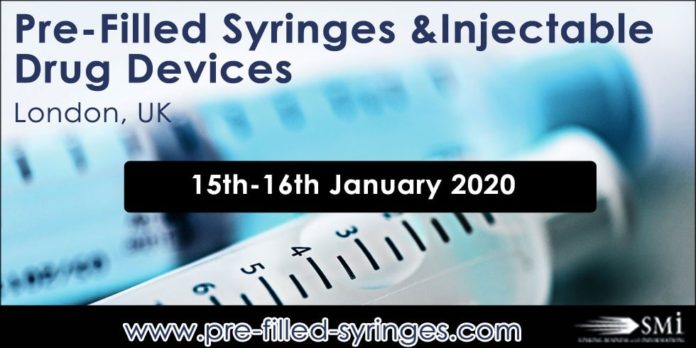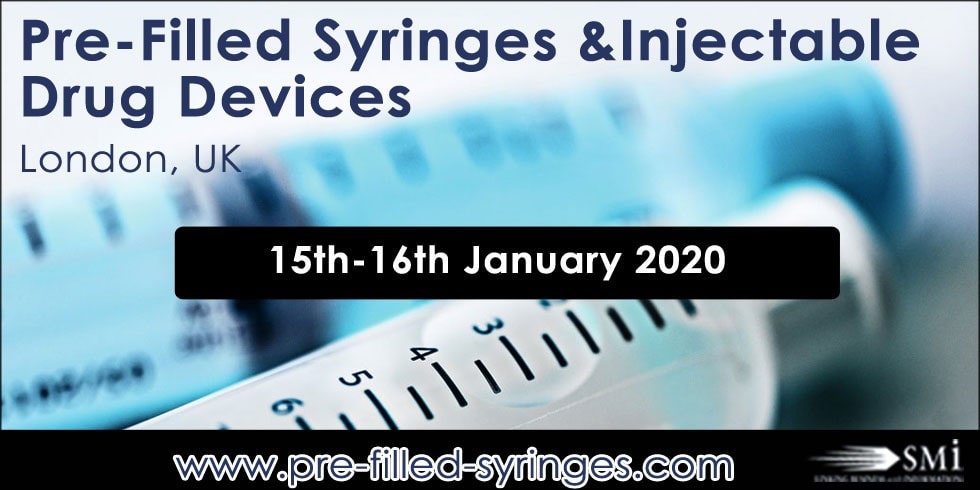 SMi is proud to present the 12th Annual Pre-Filled Syringes and Injectable Drug Devices Conference in London on 15th and 16th January 2020.
As Europe's leading PFS conference and given the key factors driving the market, we will assess innovations in design controls and applications, enhancement of human factors and optimizing formulation and containment.
The rapid expansion of the PFS market and the regulatory environment are more important than ever, this year's programme will look at the EU MDR, Article 117, ISO change management standard as well as insights into the MDR post-market safety report, providing a holistic review of the Pre-Filled Syringes industry.
This two-day agenda offers you peer-to-peer networking with Global Product Managers, Senior PFS Engineers, Device Testing Managers, Heads of Late-Stage PFS Development and many more.
We look forward to welcoming you to the conference in January.
Event Name: Pre-Filled Syringes and Injectable Drug Devices 2020
Event Venue: Copthorne Tara Hotel, Kensington Scarsdale Pl, Kensington, London W8 5SY
Event Date: 15-16 January 2020
Event website link: www.pre-filled-syringes.com/wptwl
Event Organizer Name: Jinna Sidhu – SMi Group
Contact number (with country & area code): +44 (0) 20 7827 6088
Email ID: hsidhu@smi-online.co.uk
Social Media Link's: @SMiPharm #PFSSMi