Ute Schleyer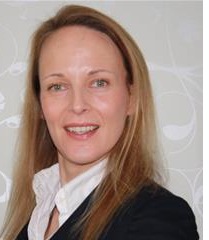 Ute Schleyer , Ph.D. Project Manager, Site & Plant Development, Vetter Pharma-Fertigung GmbH & Co. KG Ute Schleyer, Ph.D. was appointed Project Manager in the Site & Plant Development department of Vetter in 2016. In this position, she is responsible for supporting projects in the field of pharmaceutical technology. Ute joined Vetter in 2007 as Manager of Aspetic Production.
She was promoted to the position of Head of Production in 2008 in the area of manufacturing and filling of sterile drug products, which includes various single and dual-chamber filling lines. After receiving her Ph.D. in biology from the Johann Wolfgang von Goethe-Universität Frankfurt, Ute held the position of lab supervisor in the Institute of Biotechnology, based in the Research Center Juelich, one of the large interdisciplinary research institutions in Europe.
Company:Vetter
Headquartered in Ravensburg, Germany, Vetter is a family-owned, global leading contract development and manufacturing organization (CDMO) with production facilities in Germany, Austria and the United States. Currently employing more than 5,700 individuals worldwide, the company has long-term experience in supporting biotechnology and pharmaceutical customers both large and small. Vetter services range from early stage development support including clinical manufacturing, to commercial supply and numerous packaging solutions for vials, syringes and cartridges. As a leading solution provider, Vetter appreciates its responsibility to support the needs of its customers by developing devices that contribute to increased patient safety, convenience, and enhanced compliance. Great importance is also given to social responsibility including environmental protection and sustainability. Learn more about Vetter at www.vetter-pharma.com.