Peter Soelkner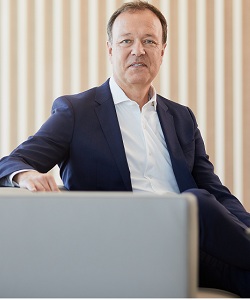 Peter Soelkner has been a Managing Director of Vetter Pharma-Fertigung GmbH & Co. KG since June 2008. In 2009, he was also appointed Managing Director of Vetter Pharma International GmbH, the company's marketing and sales organization. Soelkner graduated from the University of Dortmund, Germany, in 1992 with a degree in chemical engineering and earned an MBA from Columbia University, New York, in 2001.
Before joining Vetter, he held positions in Germany and North America at Sartorius AG and Sartorius North America Inc., in R&D, marketing, key account management, and general management roles. At Vetter, from 2003 to 2007, Soelkner managed the company's key account program and global end-to-end supply chain. He left the company for a year to serve as Vice President of global key account management at Sartorius Stedim Biotech (USA) before returning to Vetter in 2008.
Company:Vetter
Headquartered in Ravensburg, Germany, Vetter is a family-owned, global leading contract development and manufacturing organization (CDMO) with production facilities in Germany, Austria and the United States. Currently employing more than 5,700 individuals worldwide, the company has long-term experience in supporting biotechnology and pharmaceutical customers both large and small. Vetter services range from early stage development support including clinical manufacturing, to commercial supply and numerous packaging solutions for vials, syringes and cartridges. As a leading solution provider, Vetter appreciates its responsibility to support the needs of its customers by developing devices that contribute to increased patient safety, convenience, and enhanced compliance. Great importance is also given to social responsibility including environmental protection and sustainability. Learn more about Vetter at www.vetter-pharma.com.