Mr. Jochen Scheil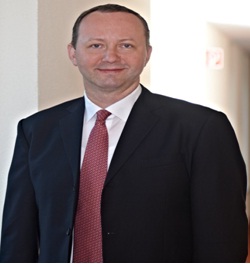 Mr. Jochen Scheil, Managing Director of Uhlmann Packaging Systems (Shanghai) Co., Ltd. , has almost 20 years of experience in Sales and Management, joined Uhlmann since 2010. He has been successfully setting up and managing the Group Company in Shanghai, Sales & Service of Pharmaceutical blister packaging equipment to the Pharmaceutical Industry, Establishment of Beijing Branch Office, Expansion of Sales, Service and Engineering Department, Participation in final negotiations with Sales Team, Handling of Key Accounts (Big Pharma), Participating in local Exhibitions and other marketing activities, Performance Monitoring, Representing the German based Group Company KOCH (active in non-Pharma packaging industry) in China.
Company:Uhlmann Pac-Systeme GmbH & Co. KG
Uhlmann, founded in 1948, is a leading supplier and trendsetter for pharmaceutical packaging machinery as well as solutions to optimize the pharmaceutical packaging process. Thanks to a range of products that has helped shape the industry, many reputable pharmaceutical companies are Uhlmann customers. Multum non multa; quality not quantity: the company's success confirms that Uhlmann's strategy to concentrate solely on the pharmaceutical industry is correct. We offer best support through our qualified and experienced staff.