Daniel Tedham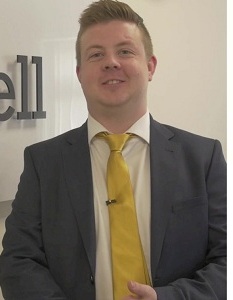 The pharma sector has shifted from traditional stockpiling and large batch manufacturing to bespoke and specific production to meet the requirements of individual products and the markets and patients they are destined for.
Shorter shelf lives and medications for conditions affecting a smaller percentage of the population often require manufacturers and packagers to adopt a 'just in time' approach to allow them to meet more unpredictable demand, maximise time in the market and maintain cost effectiveness. 'Just in time' supply strategies allow companies to produce and distribute medicines as and when they are required, sometimes within days or even hours of the market demand. This makes it an invaluable supply chain practice when it comes to handling smaller volume products.
This trend towards smaller batch sizes is likely due to a number of factors such as smaller development pipelines, fewer blockbuster drugs and smaller patient groups. Instead, the focus is more on customisation, patient experience and more effective drug delivery methods. We are increasingly working with customers to design solutions that meet a specific brief and overcome challenges from a patient and regulatory perspective.
Into 2019, smaller batches and the more reactive and bespoke packaging requirements it creates will escalate with the focus on rare diseases and more sensitive molecules and biologics. Printable electronics, medical product apps and appreciating patients and their behaviours as individuals will all continue the trend for customised healthcare. Supply chains will have to become more flexible and pharmaceutical companies will need to be forward thinking and invest in the technology to receive real time data to meet the requirements of patients.
Company:The Wasdell Group
The Wasdell Group provides the pharmaceutical and nutraceutical industries with solutions to a range of outsourcing requirements. Established in 1971, with multiple sites in the United Kingdom and employing over 500 people, the group offers an impressive range of technical, manufacturing, packaging and storage/distribution services.