Andrea Wesp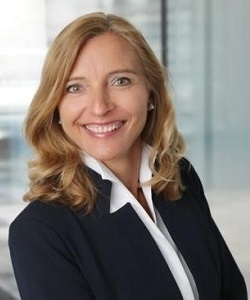 Andrea Wesp has more than two decades of experience with outsourced supply and manufacturing services for the life sciences industry. At Vetter, she plays a key role in building new CDMO partnerships with pharma and biotechnology companies of every size.
Company:Vetter Pharma-Fertigung GmbH & Co. KG
Headquartered in Ravensburg, Germany, Vetter is a family-owned, global leading contract development and manufacturing organization (CDMO) with production facilities in Germany, Austria and the United States. Currently employing more than 5,900 individuals worldwide, the company has long-term experience in supporting biotechnology and pharmaceutical customers both large and small. Vetter services range from early-stage development support including clinical manufacturing, to commercial supply and numerous packaging solutions for vials, syringes and cartridges. As a leading solution provider, Vetter appreciates its responsibility to support the needs of its customers by developing devices that contribute to increased patient safety, convenience, and enhanced compliance. Great importance is also given to social responsibility including environmental protection and sustainability. Learn more about Vetter at www.vetter-pharma.com.