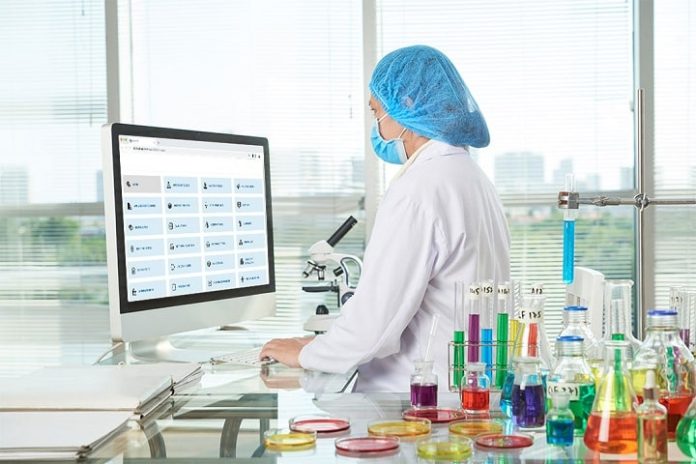 Informatics systems (IS) such as laboratory information management systems (LIMS), electronic lab notebooks (ELN), lab execution system (LES), scientific data management system (SDMS) and chromatography data system (CDS), can contribute significantly to increasing efficiency in the lab. More and more labs have been implementing or updating them as part of their digital transformation strategies, to free up more time for core science activities, and increasingly to enable a wider audience to utilise valuable scientific data.
In addition, many labs (particularly in the pharma and biopharma industries) are now looking at how data flows are connected across multiple disciplines, with the aim of creating a holistic view of the organisation's lab data. They are also looking to leverage the current trends of machine learning (ML) and artificial intelligence (AI), as well as the potential of data mining, to improve efficiency in the drug discovery, development, and manufacturing pipeline.
But all too often, companies view digitalisation as a one-stop-shop to improving their lab's workflows, without considering the need to continuously re-align lab IS with evolving business requirements. Continuous technological advances mean that there are more sophisticated IS options available year on year, so a solution implemented earlier in a company's journey might not remain optimal as the company grows. But this complex landscape can be overwhelming, making it tempting to stick with an existing solution if it has served an organisation well in the past.
The big picture
Company growth is just one of the many reasons for adding or upgrading lab IS. Legacy systems are often highly customised, which is advantageous initially, but they can quickly become outdated, limit flexibility, and make it difficult to support new lab workflows. Lack of integration with other lab and software solutions is another drawback of keeping older IS in place, as it makes it harder to centralise workflows and hinders productivity. To meet increasing demands on the lab, companies should look at IS implementation as a cycle, rather than a linear trajectory.
Because the goals and business position are under constant review in such a strategy, each decision to implement new IS or upgrade systems is based on the current and future needs of the business. This way, the organisation can progress along its informatics journey in relation to its evolving operations and budgets.
Change creates opportunity
Developing a lab IS strategy that defines the desired target state of systems can greatly assist in making decisions in the short and medium term that deliver real impact without restricting opportunity in the longer term. This means that to succeed, it is important for decision makers to understand the lab in its current state, to get a better picture of where the lab should be in five, ten, or even twenty years' time.
It is therefore paramount to identify areas for improvement, by looking at where current issues lie, and considering whether these areas can be modified or optimised. For example, if a mid-size company is working with a LIMS that was established when they were a start-up, it may be worth taking a step back and asking whether this system is still the best for the business needs. Can the system handle a higher volume of samples running through? Is the system user-friendly or are new staff subject to intense training to understand how it works? Does the system successfully manage all the instruments in the lab, or is it unable to easily be adapted to new lab workflows? If the LIMS can handle the workload and ways of working now, will it still be able to adapt if the company expands over the coming years?
It may be that there is nothing 'wrong' with the IS strategy in place, but that there is more that can be 'right'. When this is the case, the opportunity presents itself for decision makers to reconsider the needs of the business, to find solutions that are a better fit for its evolving requirements. Sometimes, this is easier said than done – but for decision makers who are struggling to identify the gaps and understand where improvements can be made, expert help is available. Experienced lab consultants are one option, as these teams can delve deep into the business needs and understand what it takes to get the business there.
When to seek expert input
Not every company will have the resources available to progress their informatics vision, or may not have the necessary skills within the incumbent team. Recognising when outsourcing will be the most valuable option, however, can be challenging. A successful digital system not only relies on the software, but also the people that will use it and the processes they will follow. These components must be balanced for successful IS implementation, so while the technology element may seem to be the priority, it is important not to overlook the people and processes.
By possessing the unique ability to view processes and workflows without pre-existing bias, consultants can help you make the best decisions for your business, labs, and teams. A consultant will therefore help pharma and biotech companies identify the key deliverables that they want to achieve through new or upgraded lab informatics, and also identify which solutions will help each department or team meet those objectives.
Staying relevant
Digital transformation is not a singular event; successful laboratories will also assess future needs at regular intervals to plan ahead and ensure the lab IS solutions continue to achieve results once the initial rounds of implementation are complete.
It's also important to keep an eye on new technology. Although systems like ELN and LES are likely to remain the mainstay of lab informatics for some time, the technology behind them and how they are operated will evolve. For instance, voice recognition and virtual reality tools could start replacing traditional keyboard, mouse, and monitor interfaces within the lab.
Lab informatics consultants can help companies keep pace with such innovations and develop a structured approach to IS projects that capitalise on investment and make the most of existing knowledge and resources within the organisation.  Additionally, they bring an external expertise and insight into best practice within the industry.