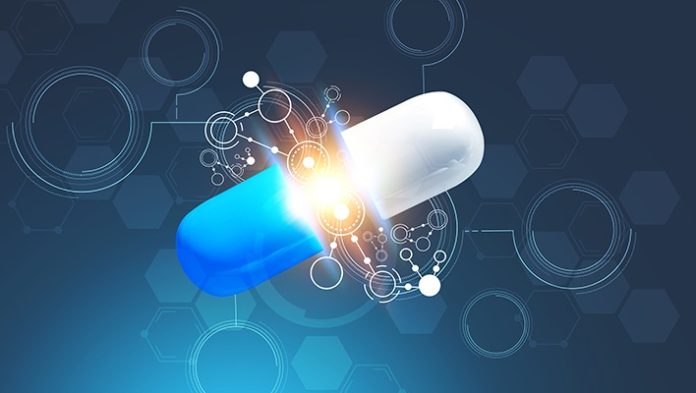 This World Pharma Today exclusive with opinion makers is all about innovations that are in store for 2022 in the areas that have been in the headlines of late.
The year that has gone by has had a phenomenal impact on the way we perceive things around us. The pandemic, which is still evolving through its numerous variants, has taught us to think out of the box, and that is evident from the way progress has been made in the landscapes which nobody would have thought will respond the way they have. At World Pharma Today, we have been closely monitoring the long and short of pharmaceuticals and feel pretty excited that we could see the transformation up, close, and personal through innovations that have been dominant across the industry lines. However, with great power comes great responsibility, and with so much taking place at a brisk pace, it is significant to know what lies ahead of a sector that is looked upon as the savior of mankind from the clutches of the unknown. In its advent to make predictability, not an assumption but a reality, World Pharma Today caught up with the industry leaders in the Pharma gamut who gave the real facts about what 2022 has in store.
With COVID-19 vaccines doing the unthinkable and companies progressing towards fine-tuning them more, our panel of tablers from the pharmaceutical sector desided the Four topics which they believe will top the list and are going to be the most progressive in 2022.
Innovation In mRNA
Innovation In Artificial Intelligence
Innovation in the Cancer Gamut
Innovation In Packaging
Innovation In mRNA
According to Louise Duffy, Chief Technology Officer, and Kimball Hall, President and Chief Operating Officer at Abzena, one of the stand-out news stories of 2020 was the commercialization of the first messenger RNA (mRNA) vaccines to treat COVID-19 this year. mRNA technology offers key advantages over traditional approaches – it is uniquely able to respond to a wide array of pathogens beyond COVID-19, allowing us to rapidly deliver products to tackle new variants of COVID-19 or new pandemic viruses.
With this in mind, in 2022, we can expect pharmaceutical companies to start exploring the potential of the mRNA modality for influenza, Zika, HIV, new pandemic coronaviruses, and cancer. To support this shift, and deliver new discoveries to the clinic and beyond, companies will need to enhance their manufacturing capability and develop effective processes.
In addition, the Emergency Use Authorization approach used by the US Food and Drug Administration (FDA) for the rapid approval of COVID-19 vaccines highlighted the benefits of an expedited approach. We can expect to see the Emergency Use Authorization mechanism considered for the approval of other treatments for other life-threatening diseases, besides coronavirus. We can also expect regulators to learn lessons from the last two years to create more effective expedited approvals processes for the future. By using accelerated approval approaches we will also see changes in the way real-world evidence is collected and used by pharma companies and their partners to further streamline the approval process for new treatments without impacting its rigor.
Automation and robotics are other areas that will have an enormous impact on the pharmaceutical industry in 2022, as a means of organizing the global pharmaceutical supply chain more effectively. In particular, we will see a push for artificial intelligence (AI) by pharma companies and their suppliers, and other partners, to identify vulnerabilities in the supply chain and rectify them to ensure greater reliability and resilience in the future.
In addition to what the representatives from Abeza had to say, opinions were floated by Genezen, a viral vector CDMO, as well who said that The COVID-19 pandemic has put a spotlight on the potential of both mRNA technologies and lipid nanoparticle (LNP) applications following the rapid development and approval of mRNA-based vaccines.
As mRNA can be easily edited and scaling production is reliant on a relatively simple in the vitro transcription reaction, mRNA technologies have endless treatment potential. Over 70 mRNA therapeutics were in clinical pipelines globally as of July 2021, and there are many more in early development at present1. These include therapies for cancers, heart disease, and rare diseases2. It can be expected that mRNA-based vaccines will continue to be developed to provide useful and cost-effective alternatives to existing attenuated virus-based vaccines that currently exist.
The use of LNPs to condense and deliver mRNA molecules into cells has also highlighted the possibility of their use in in vivo gene therapies. Adeno-associated viruses (AAV) are currently the leading platform for gene delivery for many diseases, but their use still faces challenges.
As AAV is a non-integrating virus, expression of the normal functioning gene delivered to the target cell is temporary, meaning that subsequent rounds of treatment may be necessary. Repeated treatment with AAV gene therapies can induce adaptive immune responses due to antibody recognition of viral capsid proteins. As LNPs lack these viral proteins, they represent an attractive carrier option for AAV plasmids and could reduce the likelihood of re-treatment complications.
These technologies can be expected to have a significant impact on innovations in 2022 and beyond. With the growth in the C&GT market, we can expect their use to expand, as well as see more new and novel techniques developed in the future.
mRNA has indeed gained ground with even Lifecore talking about it. As per Rick Sitarz, Vice President of Commercial Development and Kipling Thacker Ph.D., Chief Scientific Officer and Vice President, the incredible success of mRNA technologies in the development and rollout of vaccines to support the fight against COVID-19 has fueled an incredible demand for biologic drug development and manufacturing volume as well as cold chain capabilities and fill-finish processes to support these projects.
As we saw towards the end of 2021, strain mutations that create a need for booster vaccinations are likely to continue, meaning demand for fill-finish will remain for some time. There has been some questioning over whether these additional capacities will be put to good use once the pandemic is under control. It's almost certain that future biotechnological advances will result in more non-COVID-19 related mRNA-based biologics on the market that rely on these capabilities.
mRNA technologies offer broad applicability in specific scenarios where an immune-related response is required. They can also be designed to directly encode functional versions of missing or altered proteins, including immune-silent approaches.
The global mRNA market size is projected to reach over US$5 billion by 2026, from US$951.8 million in 2020, at a CAGR of 33.4% during 2021-2026.3
Oncology therapies for solid tumors represent57% (25 of 44) of the current mRNA pipeline but there are other assets including infectious disease-modifying drugs, such as antivirals, as well as metabolic, cardiovascular, and respiratory therapies in the pipeline.4
Many CDMOs have already begun adapting by expanding their capacity and cold chain offerings in anticipation of growing demand.
Moreover, they face the challenge of adapting to the development and manufacture of new and more complex biologics, including cell and gene therapies (C&GTs), and are preparing for this.
Even Recipharm, a world leader in CDMO, has been consistent in determining inferences and keeping mRNA as a top innovation to look out for. They say that the rapid global spread of the COVID-19 Omicron variant over the last few months of 2021 has brought home to the pharmaceutical industry that the pandemic isn't over yet. It has highlighted the importance both of accelerating the development and manufacturing of booster vaccines capable of producing effective antibody counts against Omicron and other breakout variants.
With this in mind, it is likely we will see messenger RNA (mRNA) vaccine technology really come into its own in 2022. This new modality has already had a key part to play in tackling the pandemic – the Pfizer/BioNTech and Moderna COVID-19 vaccines were the first two mRNA vaccines approved for human use.
mRNA vaccine technology offers considerable flexibility and versatility compared with traditional approaches – this means that booster vaccines capable of tackling new variants of a known pathogen can be developed and commercialized faster than ever before. As such, the modality is ideally placed to help us rapidly-produce effective vaccines to tackle infectious new variants like Omicron. It can even be harnessed to help us tackle other infectious diseases, from Influenza to HIV.
To support the development and rapid commercialization of mRNA booster vaccines in 2022, specialist manufacturing capability and capacity will be required. In particular, as parenteral and biologic products, vaccines require sterile manufacturing and fill/finish in order to prevent bacterial contamination – this is vital to safeguard the health of the patients receiving the dose.
Many pharmaceutical companies may not have the required infrastructure themselves. Working with contract development and manufacturing organizations (CDMOs) that have aseptic processing and filling capacity, however, can provide these companies with immediate access to sterile infrastructure, so they can deliver their new boosters to market quickly and efficiently.
Samsung Biologics, too is embracing innovation as far as giving priority to mRNA technology goes. Expansion of facilities and enhancing capabilities so as to deliver speed has been their primary objective. Samsung adds, with the dawn of the COVID-19 pandemic, they saw the urgent need for biopharmaceutical manufacturers to deliver treatments and vaccines within unprecedented timeframes. Contract development and manufacturing organizations (CDMOs) like themselves had to balance the needs of new projects involving novel technologies such as mRNA as well as many other priorities.
The challenges faced when delivering speed to market can be alleviated by expanding capacities and facilities. This strategy has been embraced by Samsung Biologics in the construction of its plant 4 which is expected to be fully GMP-ready in 2023, at a pace 40% faster than the industry average thanks to its unparalleled expertise in plant engineering, construction, and validation. It is also scaling up its mRNA drug substance (DS) manufacturing capacity to the current facility in Songdo, ready for cGMP operations within the earlier part of this year to successfully meet the increasing needs for vaccines and treatments.
Furthermore, successfully advancing biologics to market with speed requires strategic methods that shorten project timelines while maintaining high product quality. Samsung Biologics' introduction of its latest biologics development platform, S-Cellerate, offers an expedited timeline to IND and BLA for the development and commercialization of monoclonal antibodies, achieved through thorough analyses and process optimization.
When looking to the future, it is likely that the influence and demand for mRNA will continue given the need for subsequent booster vaccinations for COVID-19. Additionally, the potential of mRNA technology, demonstrated by its effective use as a vaccine platform, will lead to an increase in the use of mRNA-based technologies in a wide variety of other diseases, including cancer.
Manufacturers will therefore need to continue to meet the increasing demand while navigating the new and unfamiliar technologies on the horizon to be fully equipped with the right capabilities and capacity while optimizing their processes to offer both speed to market and the highest quality product.
Innovation In Artificial Intelligence
Apart from mRNA, innovations are in plenty that is in the offing this year. Artificial Intelligence has dominantly pushed itself in the periphery of Pharmaceuticals.
Guido Wallraff, Corporate Business Development Director, Ardena confirms the same. During the round table, he says that the pharmaceutical industry benefits from many innovations but I believe that Artificial Intelligence and its growing importance in early phase drug discovery and development will have a major impact on pharma for 2022.
Artificial intelligence (AI) in Pharma refers to the use of automated algorithms to perform tasks that traditionally rely on human intelligence. For pharmaceutical businesses that thrive on innovation, and the patients that benefit, this is very important.
Drug discovery is the process of identifying chemical entities that have the potential to become therapeutic agents, hence a key goal of drug discovery campaigns is the recognition of new molecular entities that may be of value in the treatment of diseases that qualify as presenting unmet medical needs.
AI can assist in structure-based drug discovery, with AI-designed molecules and, when used for simulation and modeling, has the potential to make processes faster and more cost-effective, with the hope of reducing the time a new drug takes to reach the patient.
Using AI leads to better recruitment and candidate selection for clinical trials, improved study design, and data analysis driven by algorithms which enhances product pipelines and clinical outcomes and, importantly, drives more compounds into early phase development.
AI has the potential to streamline the operational processes of clinical trials by allowing sponsors and contract research organizations (CROs) to track patient health from their homes, monitor responses to treatment, and help keep on top of patient engagement. It is also a vital tool to lead process improvement, quality control, and other data-driven activities such as global supply chains.
AI has already had a significant impact on the pharma industry, it was successfully used to identify potential drugs to treat Covid-19, I'm sure 2022 will bring more positive outcomes.
Innovation in the Cancer Gamut
And how can we not put the biggest worry of all times, Cancer in the discussion and take stock of the various groundbreaking developments that can be expected in this year?
Lonza CHI, which is into small molecules, biologics, cell & gene as well as capsule and ingredients, is of an opinion that Cancer remains a key area of focus for all of the global pharma, and fighting the disease continues to drive a tremendous amount of development. There were 17 million new cancer cases and 9.5 million cancer deaths worldwide in 2018 according to estimates from the International Agency for Research on Cancer (IARC). The global burden is expected to grow to 27.5 million new cancer cases and 16.3 million cancer deaths within the next two decades in correlation with the growth and aging of the population. Therefore, it's no surprise the industry's focus on this disease will continue to trend.
Many oncology drugs use highly potent APIs (HPAPIs), and innovators, as well as their contract development partners, have seen an increase in the number of global development projects involving HPAPIs as pharma companies continue to develop innovative treatments at a rapid pace.
HPMC capsules may be an ideal solution to deliver these highly potent API compounds. With the ability to control the effects of water relative to the API and formulation stability. Lonza CHI studies have shown HPMC capsules deliver consistent disintegration and dissolution properties which help optimize therapeutic effect and dose performance.
Moreover, gelatin-free HPMC capsules are suitable for moisture-sensitive ingredients, provide product stability within a wider range of conditions (temperature and relative humidity), and avoid the risk of cross-linking. Because of HPMC's versatility and compatibility, capsule-based OSDs will continue to trend in 2022 as well.
Innovation In Packaging
And then there's pharmaceutical packaging which has time and again been innovating at will and of course taking requirements from the drug giants in getting the needful done.
Pieter Vercruysse, Tjoapack Commercial Director brings to the table the innovation which one can witness in the days to come. He says that COVID-19 provided important lessons for the pharmaceutical industry. The sector has gained new insights on novel business models and the benefit of collaborations to accelerate the timelines required to launch a drug. The pandemic has also pushed companies to rapidly realize the effectiveness of the digital environment in the pharma industry. We can expect the industry to continue to heed these lessons into 2022 and beyond.
"Smart packaging design" received great attention during COVID-19. Also called "intelligent packaging", this packaging allows the collection of data about the drug it contains, allowing everything from enhanced traceability to improved communication between patients and healthcare providers (HCPs).
For instance, a wireless electronic component can be attached to the packaging that can register drug usage (when a tablet is ejected from the blister or a device)and store the information in the cloud to be transferred to the patient or HCP. This can provide more accurate data on patient compliance, informing the HCP's decision-making relating to the patient's health.
Another potential smart packaging innovation is the growing use of near field communication (NFC) to provide patients information about correct dosage, time spans, or even send reminders to refill prescriptions. NFC can be used to create a more patient-orientated healthcare environment, by offering more interactive methods of communication such as:
>> Multilingual e-leaflets
>> Video and audio guidance
>> Pictograms
>> Direct access to social media
>> Smart reminders linked with a patient's calendar
Smart packaging can do more than benefit patients, it is an irreplaceable part of the Industry 4.0 concept. It can be used for warehouse management, on a production line as means of quality control, and create opportunities for cybersecurity offerings, to minimize chances of disruptions. With both the patient-centric and efficiency benefits in mind, we can expect smart packaging to play an even greater role in the pharmaceutical sector in 2022.  
Innovation Using In-Vitro Methods 
To make clinical studies more cost-effective and less cumbersome, it becomes all the more important to adopt bioequivalence. Medpharm opines that generic topical products appeal to many pharmaceutical companies because they often cost significantly less to develop than the original brand-name innovator drug. Current regulatory guidelines state that as long as a generic is of the same dosage form, route of administration, and strength as the innovator product, then clinical studies are not required to validate efficacy and safety, as these have already been demonstrated by the innovator product. However, bioequivalence must still be demonstrated between the generic and the innovator product for the generic to be approved.
Regulatory bodies, including the EMA, FDA, and MHRA, have produced draft guidance documents that place an emphasis on demonstrating bioequivalence using in vitro release testing (IVRT) and in vitro skin permeation testing (IVPT) models. Although this offers topical generic developers an attractive alternative to cumbersome and costly clinical studies, many challenges remain for successfully demonstrating bioequivalence. Such challenges include inherent experimental variability in the methods, as well as stricter controls on batch-to-batch formulation variability than those applied to many older innovator products.
MedPharm and other industry leaders are collaborating with regulatory bodies to evaluate and improve the current methodologies outlined in the existing guidance. It is expected that in 2022, continued collaboration between the regulatory agencies worldwide and key industry leaders such as MedPharm will result in significant refinement and standardization of these guidance documents. Proof of bioequivalence will continue to provide a quicker, less expensive, and more direct route to market for new topical generic products.
World Pharma Today has always looked to be ahead of its times. Our round table on innovation is a testimony to how optimistic we are for 2022. Be it the technology used in vaccinations, packaging of high valued and superior Pharma doses, artificial intelligence used in the processes, maintaining bioequivalence,and everything that envelopes development, our idea is to ensure that the very open and preferred voices from the industry are given a platform where their belief is counted upon.
References:
1. https://www.statista.com/statistics/1262846/clinical-pipeline-of-mrna-therapeutics-by-therapy-area-worldwide/
2. https://clinicaltrials.gov/ [Accessed 23/12/2021]
3. https://www.360researchreports.com/global-mrna-vaccines-therapeutics-sales-market-16690529
4. https://www.ey.com/en_gl/strategy/how-mrna-medicines-might-change-drug-landscape